Medieval theatre
Traders offering their goods, a musician playing the latest songs on his crumhorn, people laughing at the street theatre, the jester mocking someone, a public servant in action… These are just a couple of examples of all you can see at a medieval annual market. And on 27 August it's finally happening on that date, the preHistorisch Dorp hosts a festive market, completely in medieval style! Come and enjoy all of the theatre surrounding such a market.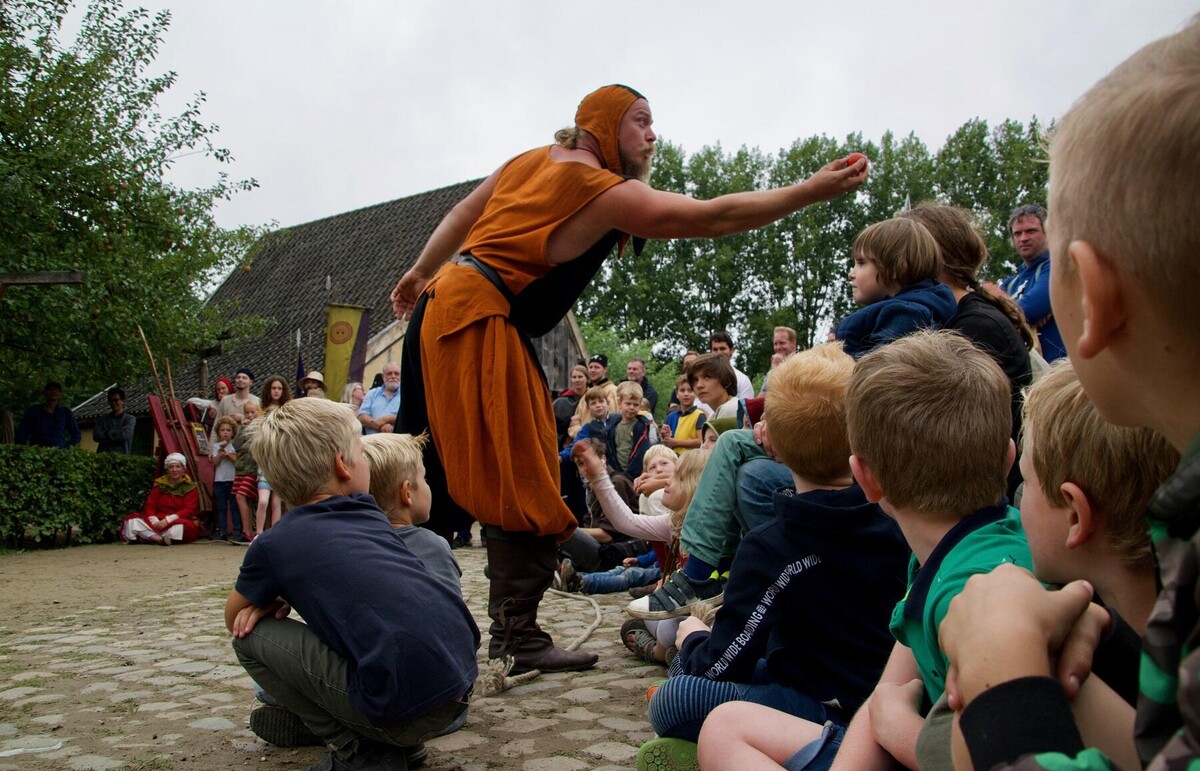 Goods from the past
From 10:00 AM till 5:00 PM, visitors will be welcome at the preHistorisch Dorp in Eindhoven for a vibrant medieval annual market. There's something for everyone at the annual market: wooden bowls, metal utensils, sheepskins and much more. You will visit Maiden Minne for the most delicate of fabrics. You will check out Het Noeste Leven for beautifully handmade wooden ware. The potters will offer a wide variety in medieval pottery. If you are looking for delicious honey and other bee products, you can get some at Imkerij de Walhut. If you want to take home some ironworks, go have a look at Ghemertse Luyden for a handcrafted axe or meet Black Oak Forge at the medieval smithy for all kinds of ironwork.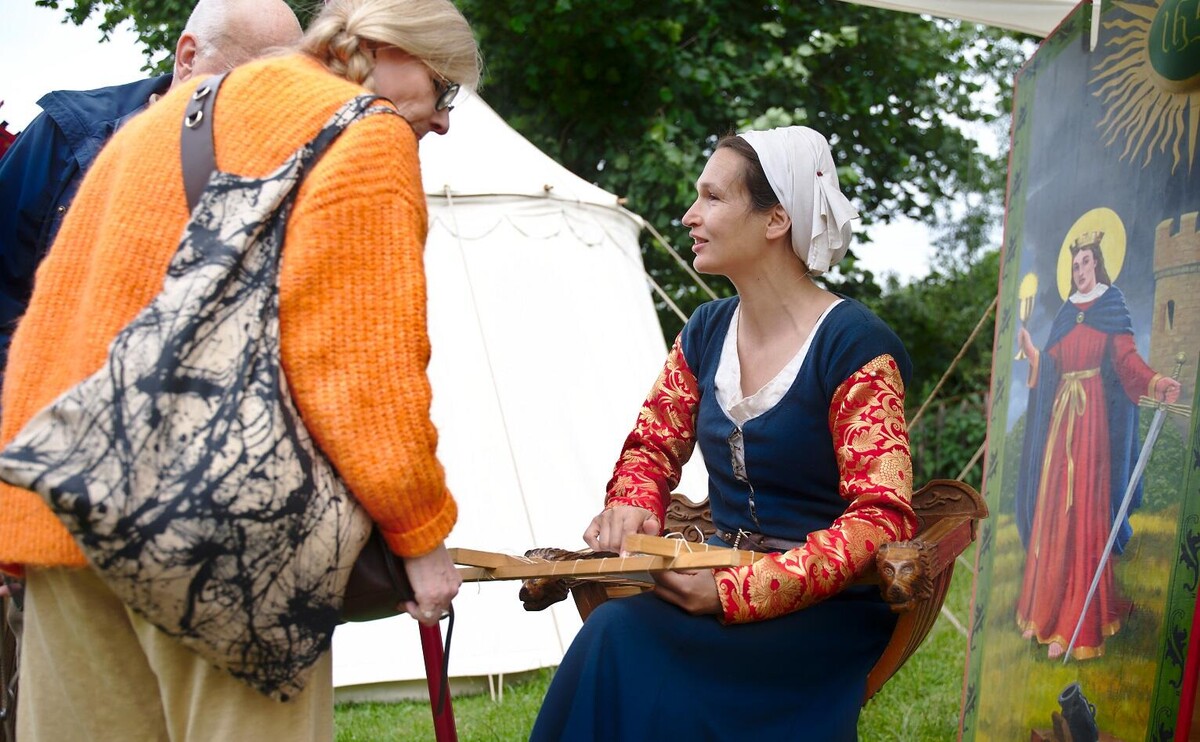 Combat demonstrations
It goes without saying our annual market wouldn't be complete without visiting knights! They will give combat demonstrations, fully dressed in armour. So don't feel surprised if they go all out on the market square, fist fighting each other. Or you can have a peek at their encampment. Discover the damsels behind the knights and the young squires helping the knights into the armour. Because armour is very heavy!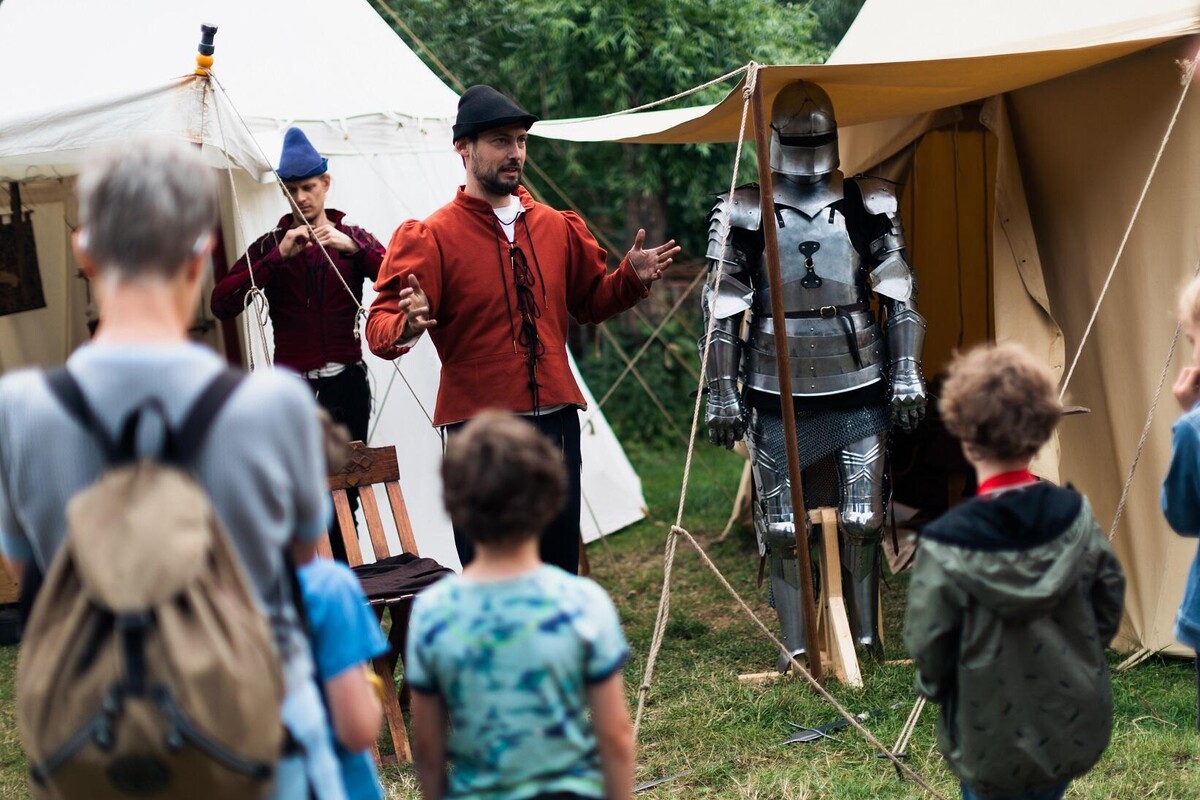 Medieval activities
If you'd rather do something yourself, there's plenty to do for you too. Children and adults can participate in knights' training sessions and learn medieval fighting techniques in a playful manner. This can be with pikes, hand cannons or swords for example. Or would you like to design your own crest of arms, showing your family's or company's most important characteristics? Perhaps you want to learn the ins and outs of medieval archery? Or will you make your own candle for the dark days of winter? You can also try your hand at calligraphy in the medieval tent. You can experience all of this at the preHistorisch Dorp on 27 August!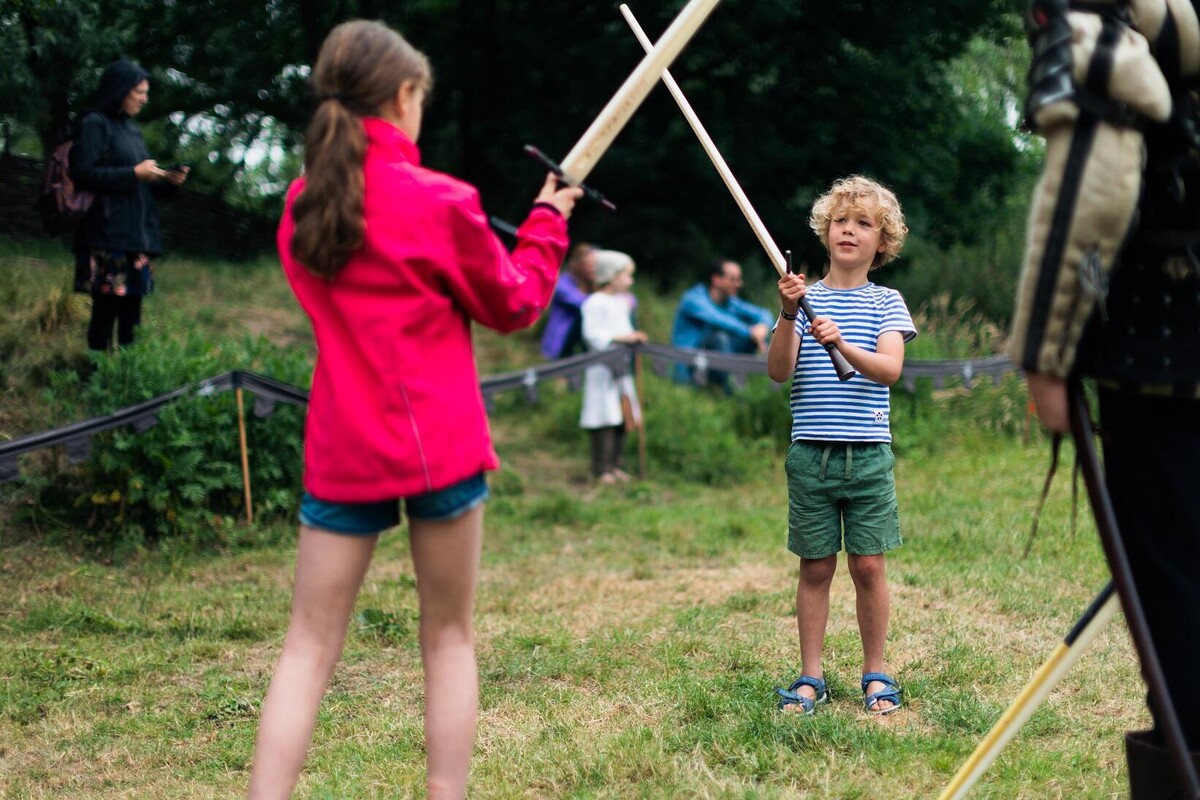 Annual medieval market at the preHistorisch Dorp
Place: Boutenslaan 161b, Eindhoven
Date: 27 August 2023
Time: from 10:00 AM till 5:00 PM
Price: € 11.50
Admission is free for children up to and including the age of 3 and holders of the Dutch Museumkaart. The Dutch Museumkaart can be bought at the front desk, while supplies last
Ticket sales: online and at the reception desk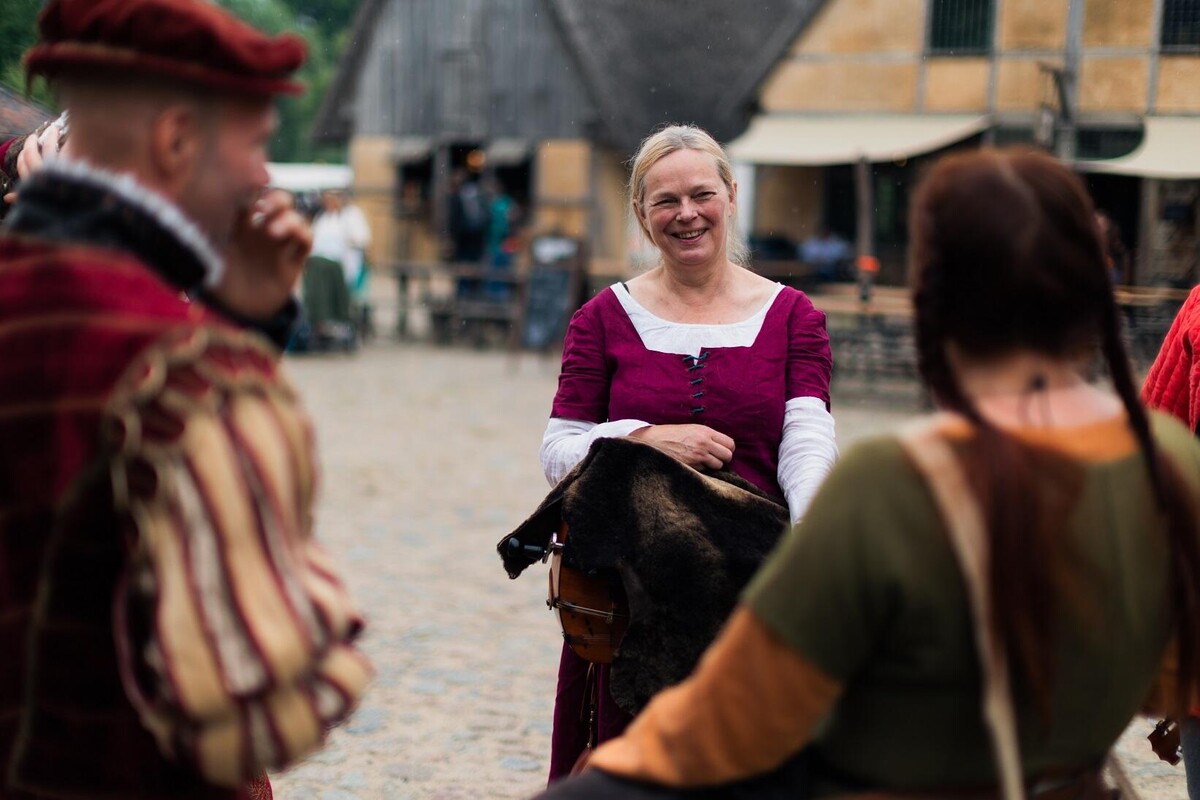 Parking at the preHistorisch Dorp
Will you be visiting by car? It's easy to park near the preHistorisch Dorp.
Parking is free in front of the Leeuw Training Centre at Boutenslaan 161 and in the designated parking spaces on the street. From there it's a couple of minutes' walk to the museum. If there's no space here, you can park at Anton Coolenlaan 5, from where it's a fifteen-minute walk through the luscious public park Genneper Parken to arrive at our gate.
Read more about our address and your route and see how best to reach us by public transport or by bicycle.