Visitors address preHistorisch Dorp
Boutenslaan 161B
5644 TV Eindhoven
The preHistorisch Dorp lies north of the recreational area called the Genneper Parken in Eindhoven. Entrance to the historical park is located via the side road of the Boutenselaan (ring road).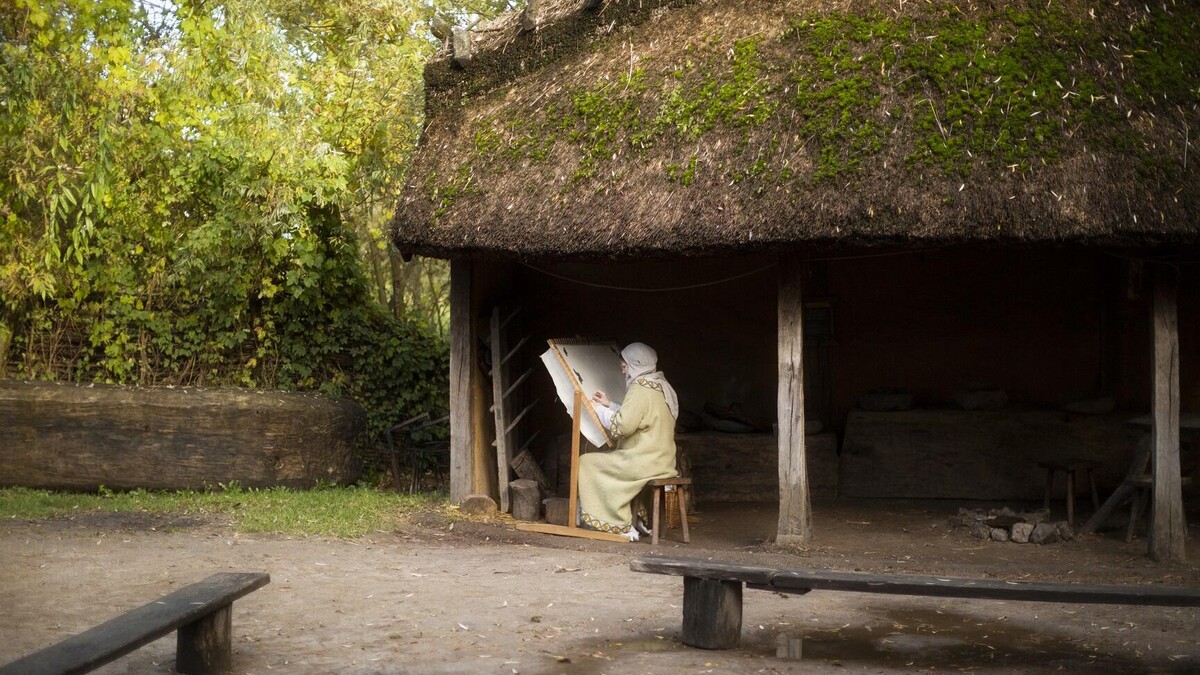 Via the N2:
On the N2, south of Eindhoven take exit 33 (Waalre/Valkenswaard). At the end of the road go in the direction of Eindhoven. Turn left at the 4th traffic light (just past the Shell gas station), this will put you on the ring (Boutenslaan). Take the first right onto the side road. You will then take the first left, go under a tunnel (tunnel height is 3.20m). Directly after the tunnel turn right into a dead end street. The museum is on your left! Continue driving and there is free parking to the left of the lot.
Via the ring (from the Evoluon - north west side of the ring):
Follow the ring in a southern direction following signs for Gestel/Stratum. Continue straight through the roundabout. You'll be following the Botenlaan, which will turn into the the Limburglaan. At the next roundabout you again continue straight through and the road turns into the Boutenslaan. After about 850 meters you will exit right onto the service road. After about 160 meters you will see the museum parking lot on your right hand side.You may park here for free. The entrance to the museum is about 100 meters ahead on the right hand side.
Public transport
From Eindhoven Central Station:
From Eindhoven Central Station it's possible to make use of the regular bus network. It's about 6 minutes walking from the bus stop to the preHistorisch Dorp.
Bus lines:
Bus 317 in the direction Dommelen
Bus 318 in the direction Luyksgestel
Bus 407/408 in the direction High Tech Campus
Bus 7 in the direction Maxima Medisch Centrum
Exit the bus at Boutenslaan
Turn right before you reach the traffic lights onto the service road of the Boutenslaan.
Follow the signs to the preHistorisch Dorp (under the viaduct).
Travel by bike
It's easy to visit the preHistorisch Dorp by bike! The museum borders the Genneper Parken, a unique green space in Eindhoven. Discover Eindhoven by bike and take the time to explore not only the route to the museum, but also the other nearby routes. Come and visit this cultural attraction as a midpoint of your bicycle journey. The preHistorisch Dorp is an ANWB Gastvrij Pluspunt (Hospitality Plus Point), which means that as a bicyclist you are welcome to charge your e-bike and sit down to enjoy a cup of coffee.
Parking at the preHistorisch Dorp
The preHistorisch Dorp has free parking with sufficient space for cars and coaches. This is located in front of the Leeuw Trainingscentrum lot (Boutenslaan161). Parking on the road by the museum is also free. The walk to the entrance from the parking lot only takes a few minutes. During large events like the Viking Festival, there is a monitored parking lot.