We're open again starting from 1 April!
We're ready for a new season! The preHistorisch Dorp, and with it the Inn Den Bonten Os, look forward to welcoming you again from 1 April. Buy your tickets online and prepare yourself for a special journey through time into the past.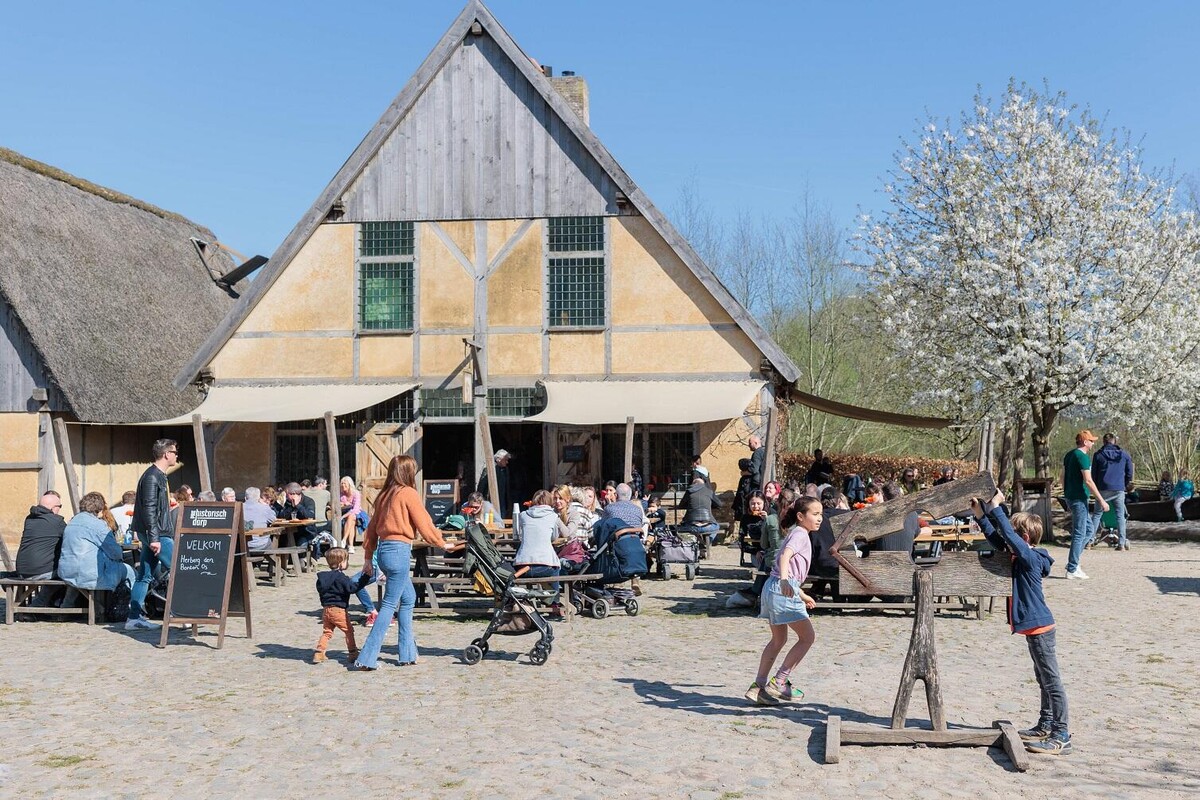 Inn Den Bonten Os
Looking for the place to be to get a warm drink or some delicious food? Come on in to the Inn Den Bonten Os located on the market square. The inn keeper and his company love to welcome you and serve you at your table. Enjoy pure food prepared fresh with an eye for detail. Enter the warm, authentic inn or take a seat at the large outdoor terrace and revel in the culinary feel of the olden days. With a Brabant touch, of course!
Opening times Inn Den Bonten Os:
Open from 10:00 AM - 5:00 PM on days the museum is open.
Contact the inn at ++31 (0)40 240 20 23 for questions.
Note: it's not possible to visit the restaurant without purchasing a ticket for the museum.
Take a look at the menu.
Do you have any food allergies or dietary preferences? Let us know and we'll work together with you to see what the possibilities are. Unfortunately we are unable to guarantee an allergen-free kitchen.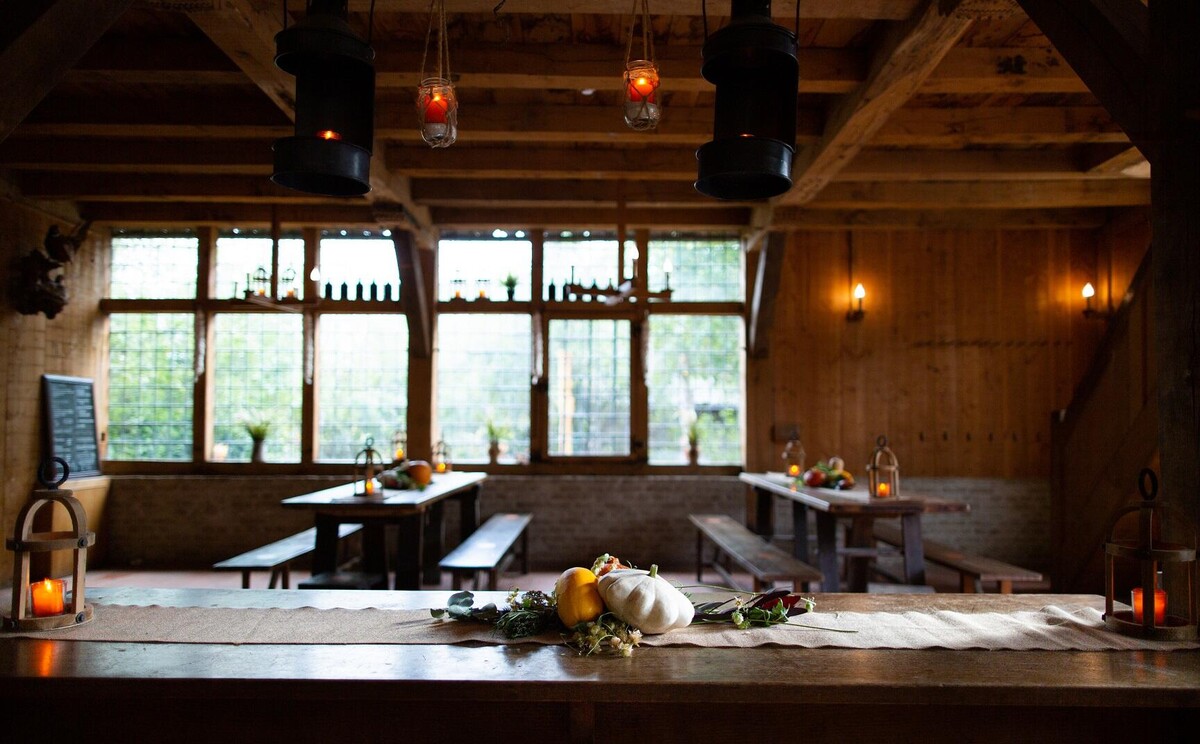 Extra possibilities
Herberg Den Bonten Os and the small houses on the market square offer an authentic setting for you and your guests.
Looking to add a welcoming touch to your private event? Why not combine your event with a warm reception at the Herberg Den Bonten Os. Start your family day, team outing, or day with friends with the innkeeper's welcome with a drink and bite to eat. Complete your day at the inn and stay for a drink and appetizers. Let us know what you're looking for and we'd love to make your event exactly as you wish!
Businesses are also welcome to enjoy the unique location provided by Herberg Den Bonten Os. Why not hold your next presentation, business excursion or cocktail hour in the preHistorisch Dorp? We look forward to discussing how we can meet your needs. You can contact our inn at ++31 (0)40 240 20 23.