Herberg Den Bonten Os
Looking for the place to be to get a warm drink or some delicious food? Come on in to the Herberg Den Bonten Os located on the market square. We offer a wide variety of freshly made goods to tempt you. Our artisanal foods and drinks are made with locally sourced ingredients from our local farmers. Step inside our authentic inn and experience our authentic food.
Opening times Herberg Den Bonten Os:
Open from 10:00 - 17:00 hours daily.
Can be reserved for private events or businesses. Contact the inn at 040 240 20 23 for questions.
Take a look at the menu.
Do you have any food allergies or dietary preferences? Let us know and we'll work together with you to see what the possibilities are. Unfortunately we are unable to guarantee an allergen-free kitchen.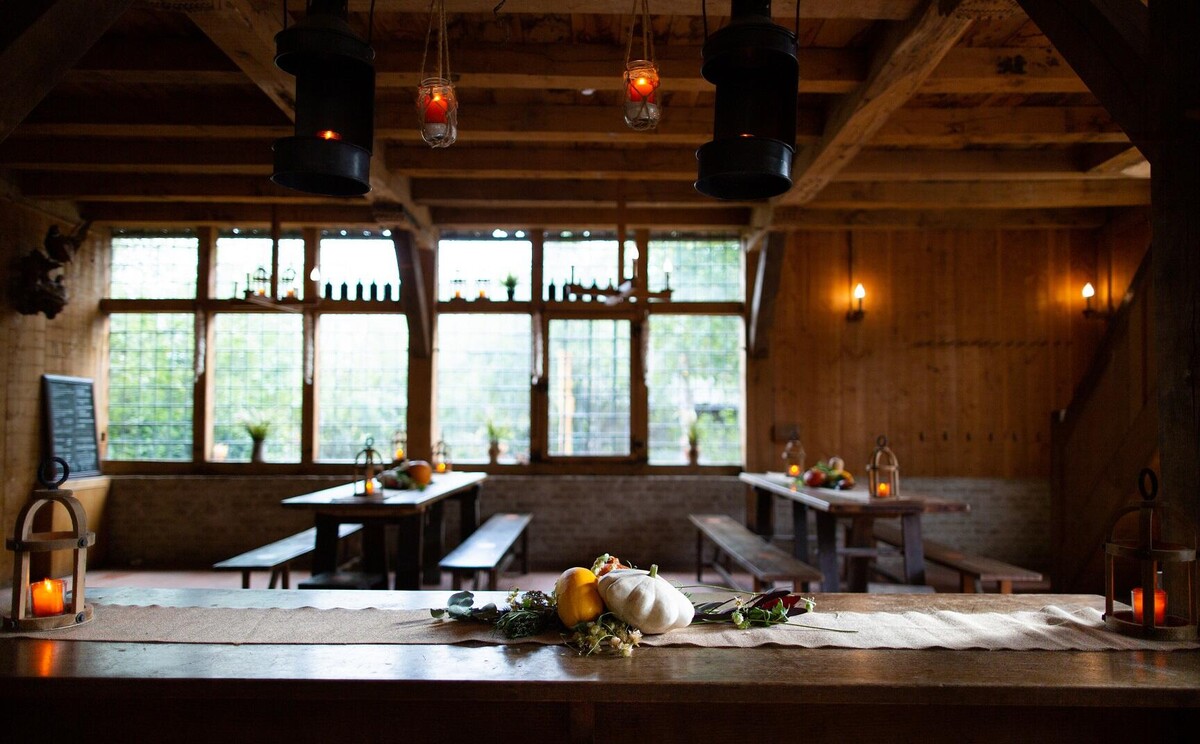 Extra possibilities
Come warm your hands on the fire baskets alight on the market square and feel our warm welcome. The Herberg Den Bonten Os and Artisan's Workshops provide a welcoming place to come and stay a while.
Looking to add a welcoming touch to your private event? Why not combine your event with a warm reception at the Herberg Den Bonten Os. Start your family day, team outing, or day with friends with the innkeeper's welcome with a drink and bite to eat. Complete your day at the inn and stay for a drink and appetizers. Let us know what you're looking for and we'd love to make your event exactly as you wish!
Businesses are also welcome to enjoy the unique location provided by Herberg Den Bonten Os. Why not hold your next presentation, business excursion or cocktail hour in the preHistorisch Dorp? We look forward to discussing how we can meet your needs.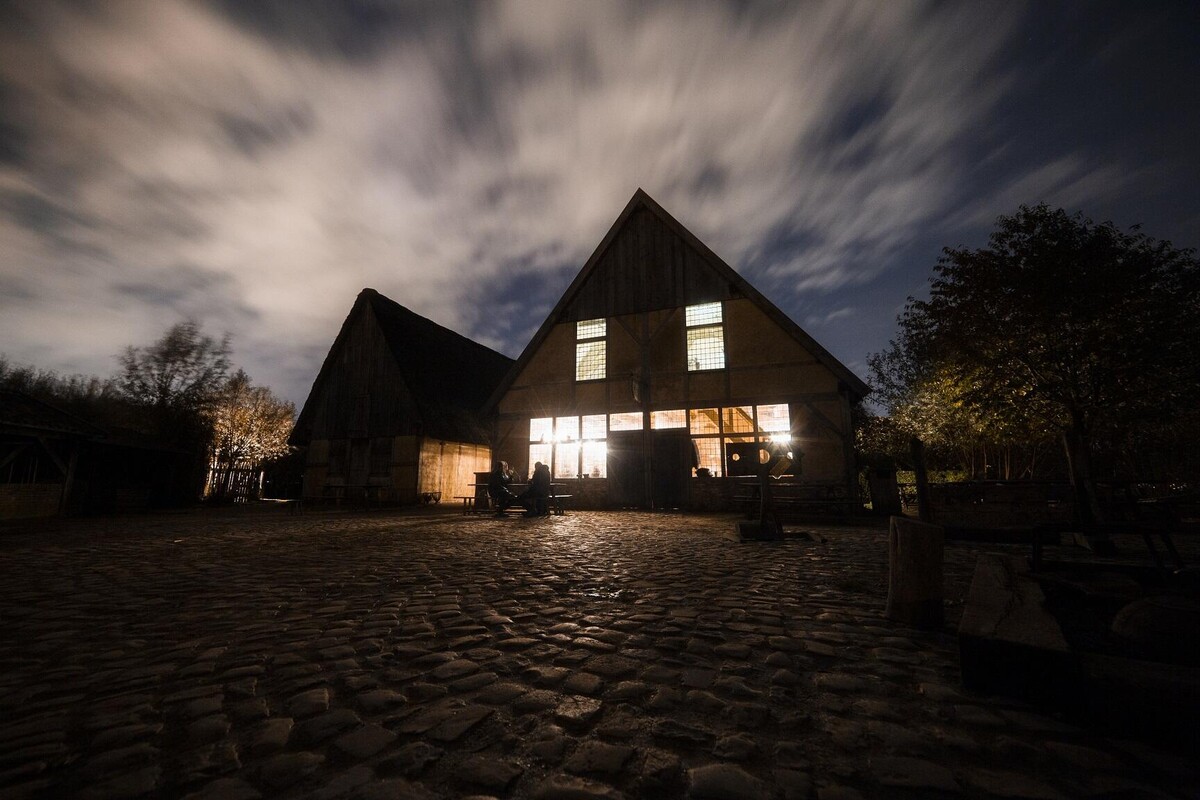 Discover our arrangements
Curious about what we can offer you and your group in our inn? Then please contact us via info@prehistorischdorp.nl. We'd love to show you around in our medieval village!