Historical adventures
Celebrate your birthday in the past with a children's party at the preHistorisch Dorp! The revelers will partake in a treasure hunt in our open-air museum and together they will experience history from up close. Our children's parties have been popular for years so please book on time!
Any day from Tuesday until Sunday
Starting at € 13,50 per child
Suitable for all ages
Add a foodfest to make it complete
Also fun for scouting groups and after-school care

Search together for the six treasures
The children's party is an exciting scavenger hunt filled with fun tasks which you can do all by yourselves.
What to expect?
After a festive welcome at our reception, you will receive a mysterious chest which includes a letter from Roland Swarttand. His forefathers had hidden six treasures within the preHistorisch Dorp! Together you will travel 10.000 years back in time, meet historical inhabitants in the homesteads, and have your knowledge and strength put to the test by several challenges. Will you find all of the treasures on time? Only then will Roland be satisfied and will there be a nice reward waiting for you…
Tip for the invitation: make sure everyone is wearing sturdy shoes and play clothes as you can really get dirty in the preHistorisch Dorp.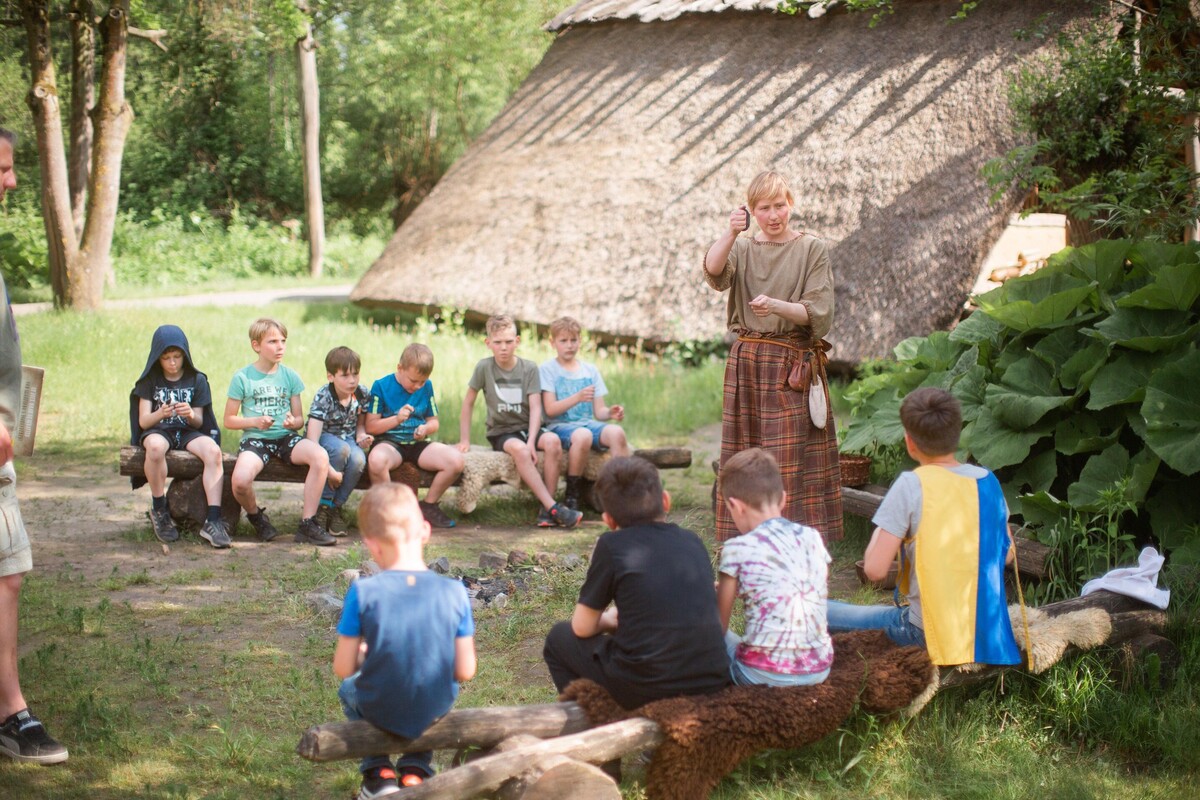 Make your children's party complete
For € 13,50 per child, the revelers will have a wonderful day, including access to the whole museum. Do you want to spoil the young adventurers even more? Still their hunger and quench their thirst in the preHistorisch Dorp's inn.
For only € 6,25 more you can choose one of the following options, all served together with lemonade:
Dutch mini pancake fest
Table fries & mini snacks
Two hotdogs on buns
You can book one of these extras for only € 6.25 per child. The total will then be
€ 19,75 per child, including admission and the scavenger hunt.
Supervision
Your children's party will take place in a museum which contains some fragile objects. We trust that you will ensure that there is sufficient supervision to keep the adventurers on the right path.
Adults only pay € 6,50 for admission, or for free with your Museumkaart. Should you choose to join the dinner, you will pay € 12,75 without a Museumkaart or € 6,25 with a Museumkaart.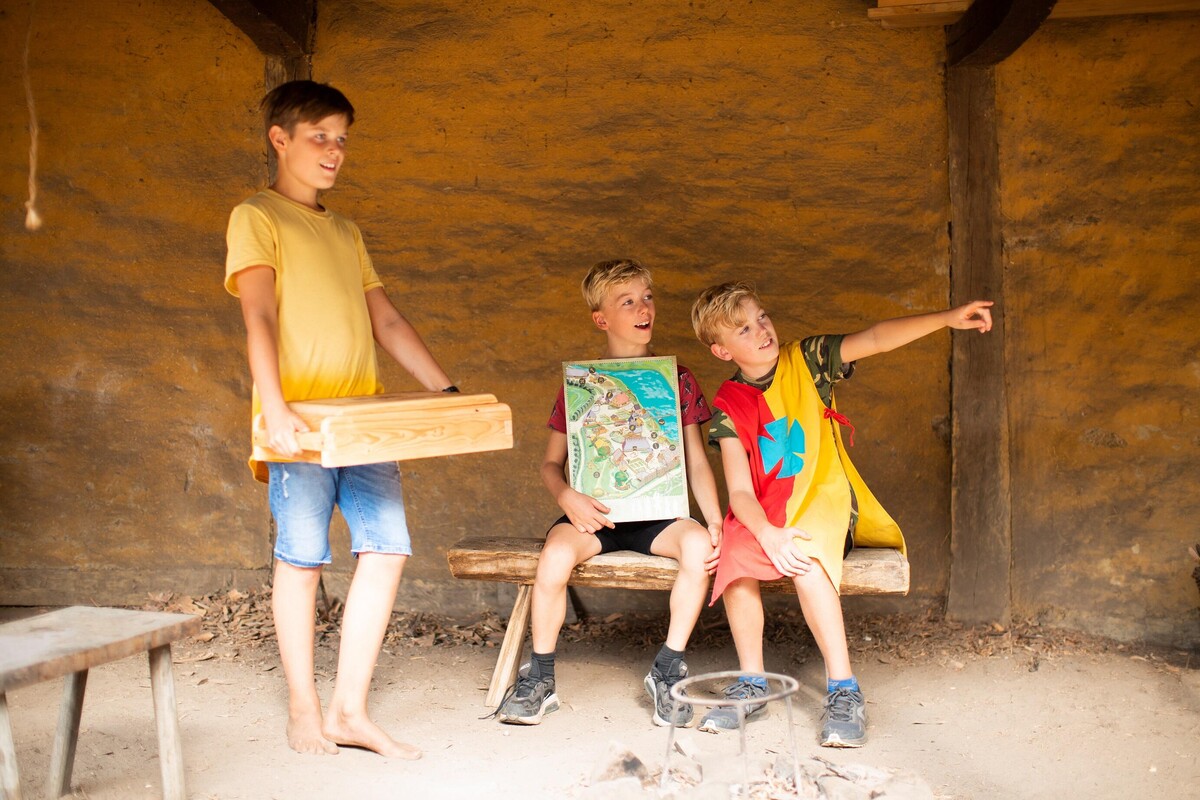 The fine print
More than 10 children? That's possible! We'll form multiple small groups.
You are allowed to bring your own food and drink and afterwards you will receive a goodie bag.
Children's parties are not possible during our larger events.
The Museumkaart for children can't be used in combination with a children's party.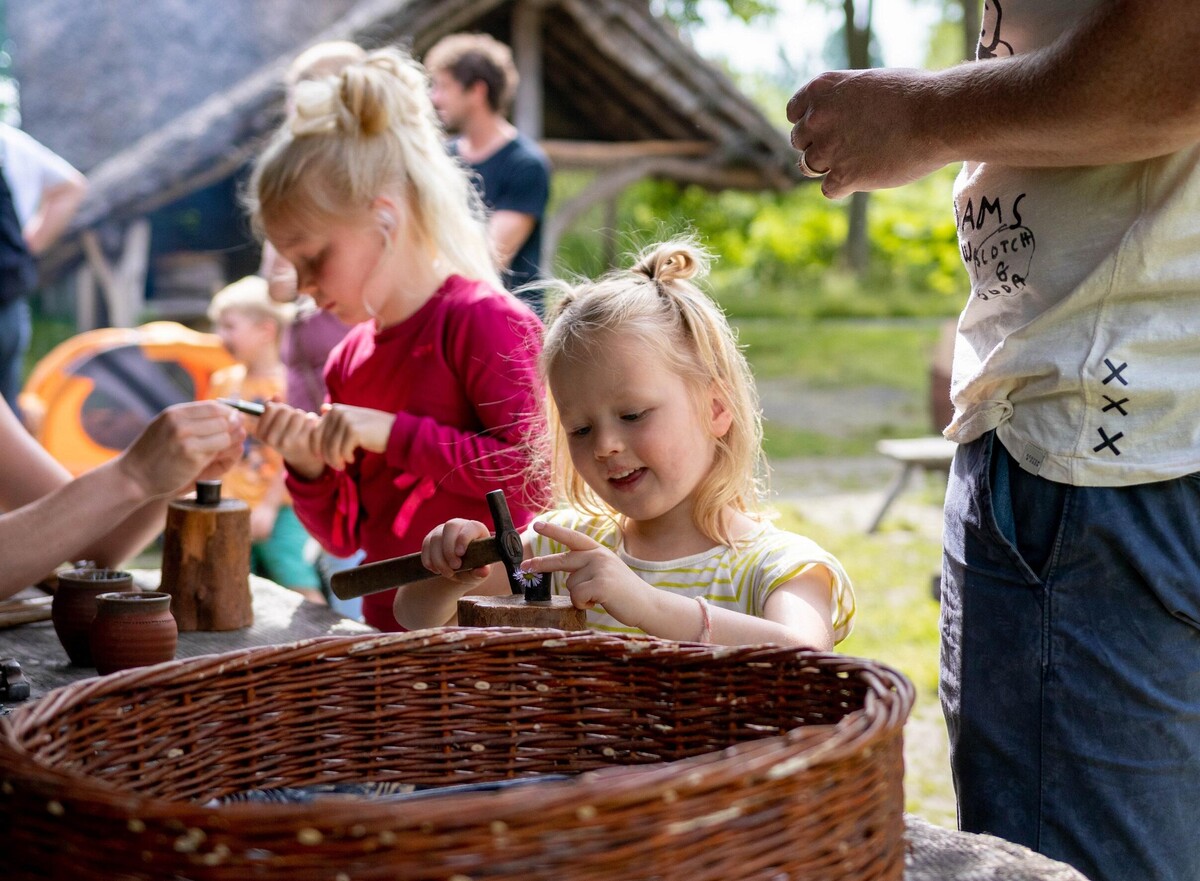 Questions regarding your children's party?
Do you have any questions regarding your children's party with us? Please call 040 - 252 22 81 or e-mail to info@prehistorischdorp.nl. Or make a reservation online. Roland Swarttand awaits your help…