Frequently asked questions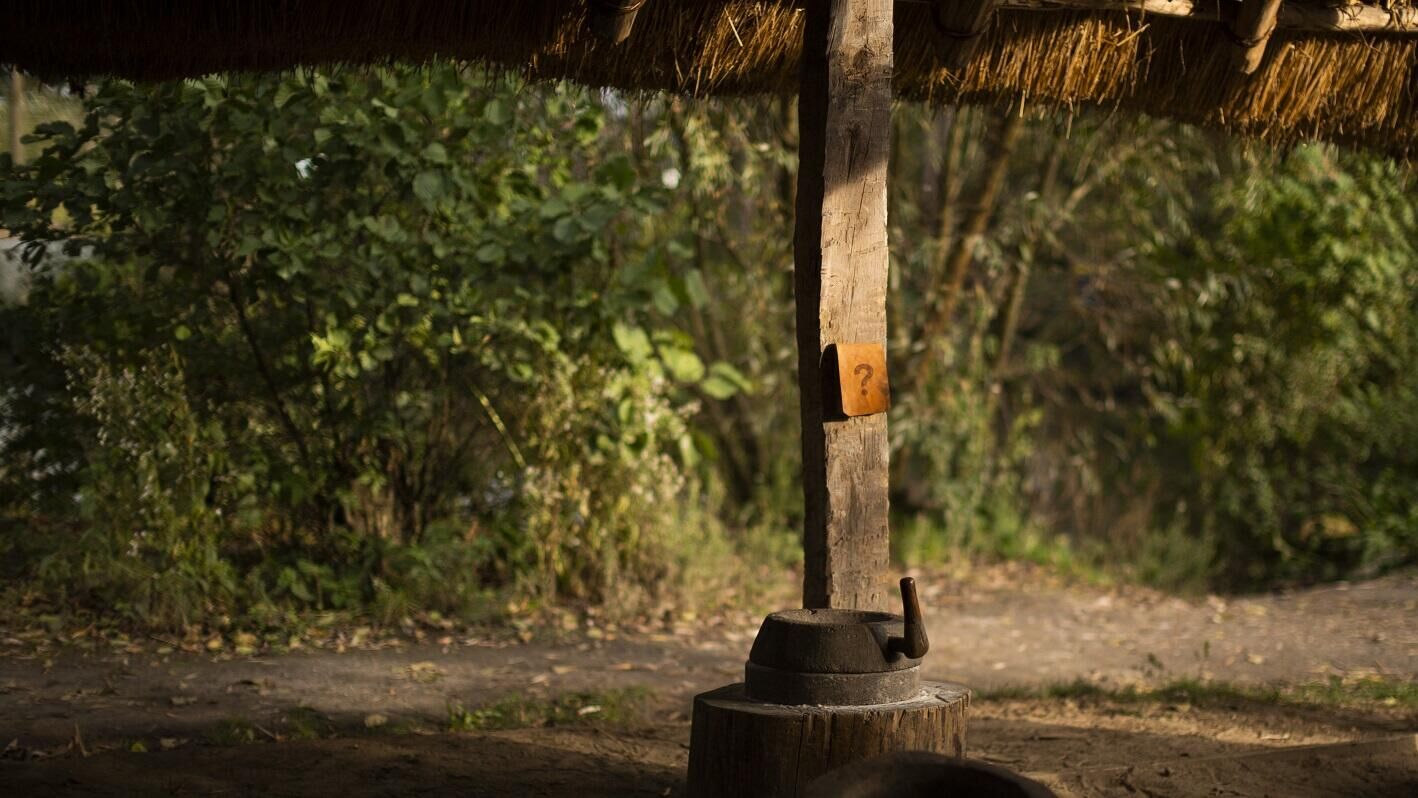 When are you open?
During the season (from April until October), the preHistorisch Dorp is open from Tuesday to Sunday from 10:00 AM to 5:00 PM. During the school holidays of the Dutch southern region, we are open on Monday as well.
Prices, tickets, and subscriptions
Can I pay with my bank card?
Of course! A bank card reader is available at the entrance. In the Inn Den Bonten Os, you can only pay by bank card.
Can I visit the museum shop without a ticket?
Yes, the museum shop can be visited without a ticket. Please feel free to come shop for our replica's, books, stuffed animals, and so much more!
Do you have subscriptions?
No, we don't offer subscriptions. It's possible to buy a Dutch museum card (Museumkaart), which ensures free entrance to many museums in the Netherlands.
Do you offer family discounts?
No, we don't offer any family discounts or subscriptions, however, admission is free for children up to and including the age of 3.
How long are my tickets valid after I have purchased them online?
If you've purchased a ticket with a date, then the ticket is only valid on the date you purchased it for. The ticket will allow you to visit the park once.
How much is an entrance ticket?
A ticket for the preHistorisch Dorp is € 12,50. Children under the age of 4 and Dutch Museumkaart holders have free entrance.
I don't have a printer, how can I make use of the tickets I purchased online?
You can show your ticket at the entrance using your mobile phone. We will then scan the barcode.
Is my Museumkaart valid?
Yes, when you can show us your Museumkaart (Dutch museum card), you will have free entrance to the preHistorisch Dorp. Note: during special events, a surcharge can be required. This will be stated on the webpage of the specific event.
Are there tours in the museum?
You can enquire at the reception about our (free) tours.
Can I eat at the museum?
Yes, our inn Den Bonten Os has a lot on offer to still your hunger. The inn is open daily to all museum visitors from 10:00 AM until 5:00 PM.
Can I participate in activities?
Yes, there are various supervised activities you and/or your children can take part in free of charge.
Can I visit the preHistorisch Dorp when it's raining?
Yes, there are many farmhouses and buildings where you will be able to participate in various activities while staying dry.
Do you have special events?
Yes, we have special themed weeks and weekends as well as extra activities.
Do you speak English as well?
Yes, we speak English and our signs, the audio tour, and the museum guide are also available in English. The free tour in the afternoon can be conducted in English as well.
Is there enough to do in the preHistorisch Dorp when there is no event taking place?
Absolutely! In the preHistorisch Dorp there is always enough to do for a fun day out. Meet villagers in their historic farmhouses, follow a tour, take part in various activities and games or explore the museum using our app.
Are you allowed to smoke in the preHistorisch Dorp?
Smoking is only permitted on the medieval market square.
Can I bring my dog with me?
Your dog is welcome in the museum, provided it's always on a leash.
Can I come in a costume?
Yes, you can. In our museum you can be whoever you wish to be. Just take care that you leave it to our staff to provide information about our history. It is prohibited to bring any (historical) weapons to the museum.
Can I visit the museum with a pram?
Yes, you can reach all parts of the park with a pram.
How do I get to the preHistorisch Dorp?
The museum lies in Eindhoven and can be reached by car, public transport, or by bicycle. Please check our route information on the website.
Is the preHistorisch Dorp accessible for people with a disability?
Yes, there are wide, paved paths, all buildings can be easily entered, and there is an accessible toilet. You're also welcome with your mobility scooter. Those with limited mobility can be dropped off at the entrance. For this you must drive over a bit of unpaved road. Note that some of the paths have bumps and holes.
Where can I find the visitor conditions?
You can find the visitor conditions at our reception or on our website: prehistorischdorp.nl/en/visitor-conditions
Can I charge my mobile phone in the preHistorisch Dorp?
Yes, you can do this at our inn Den Bonten Os.
Is there free Wi-Fi at the preHistorisch Dorp?
Yes, you can access free Wi-Fi throughout the entire park.
Am I allowed take photographs?
Absolutely, you're free to take pictures within the museum for your own use. We'd love to see them, so please tag us in your social posts. It's not permitted to make use of lamps, flash photography, or tripods. It's also prohibited to make pictures intended for commercial use.
Are there house rules?
Yes, these can be found on our park map which you will receive when you visit us.
Can I fill in a questionnaire about the preHistorisch Dorp?
Yes please! This will help us improve our museum for you as well as other guests. Please fill out the questionnaire at www.prehistorischdorp.nl/en/survey
Do you have historical clothing for rent?
Yes, you can find more information about this here: https://prehistorischdorp.nl/en/renting-historical-costumes
Do you still have any questions not answered here?
Please contact us via info@prehistorischdorp.nl or call ++31 (0)40-252 22 81.