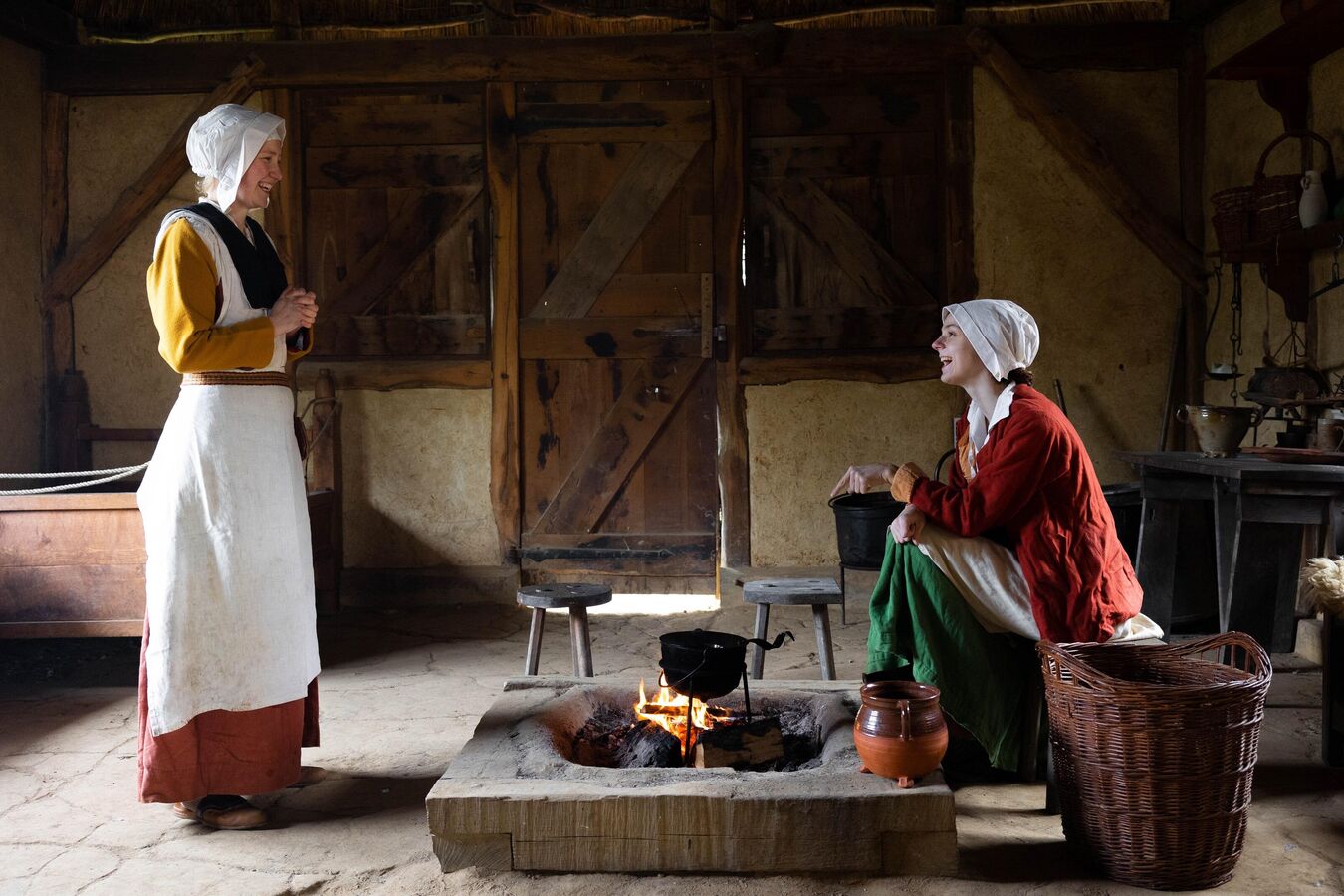 Open for all ages
The museum is open from Tuesday - Sunday from 10:00 to 17:00 hours. Buy your tickets online and walk back in time in our prehistoric and medieval village. Listen to the stories of our villagers, experience their daily life and play various games and jobs from our past. Any idea how to throw a spear or control a wooden canoe? Come and find out!
Experience history up close
The preHistorisch Dorp in Eindhoven is the replica of a prehistoric and medieval village, complete with dwellings and demonstrations of skills used by historic people. The open-air museum recreates life from this and later eras. Experience history by discovering the museum by yourself. On your way, you'll meet hunters from the Stone Age, farmers from prehistoric times, and craftsmen from the Middle Ages. Stop for a chat and be amazed by their stories about daily life in the past.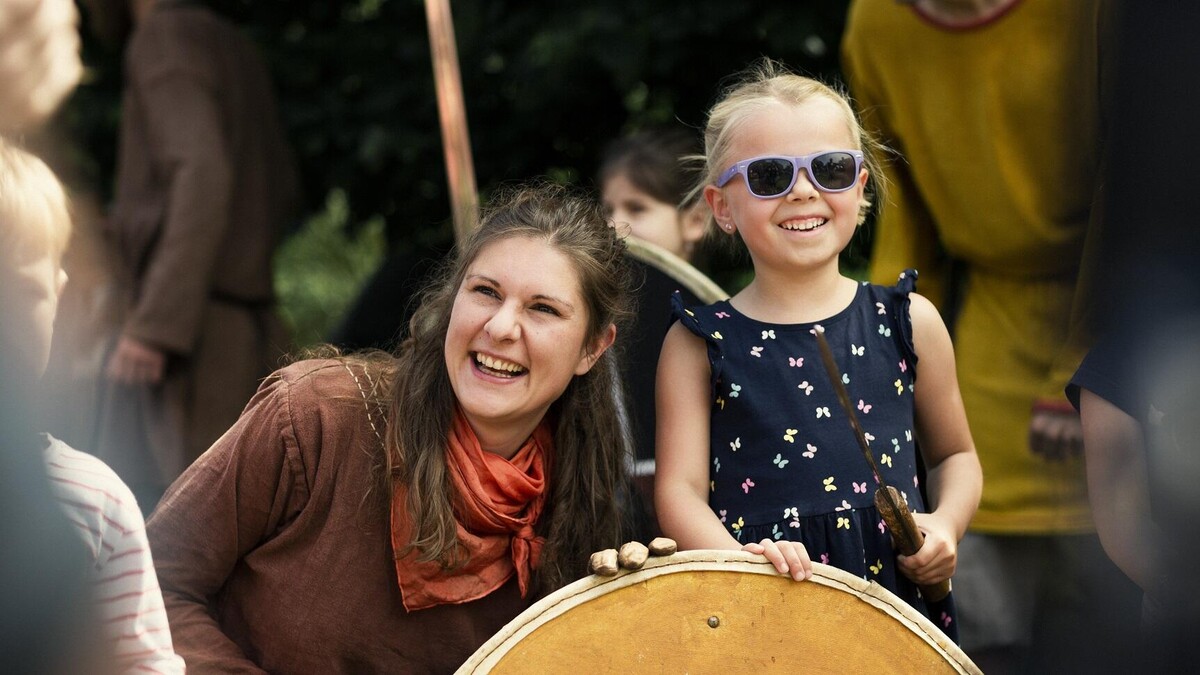 What you will discover:
Do you feel like a hunter? Then learn to throw javelin or make a fire. Are you more of a strong prehistoric woman? Learn to weave tape or paddle in a trunk canoe. The Vikings among us learn to shoot with bows and arrows, or discover how they forge a sword. And adventurers will search for the secret path or listen to exciting stories around the fire. In whose skin do you feel most comfortable? Discover it at the preHistorisch Dorp!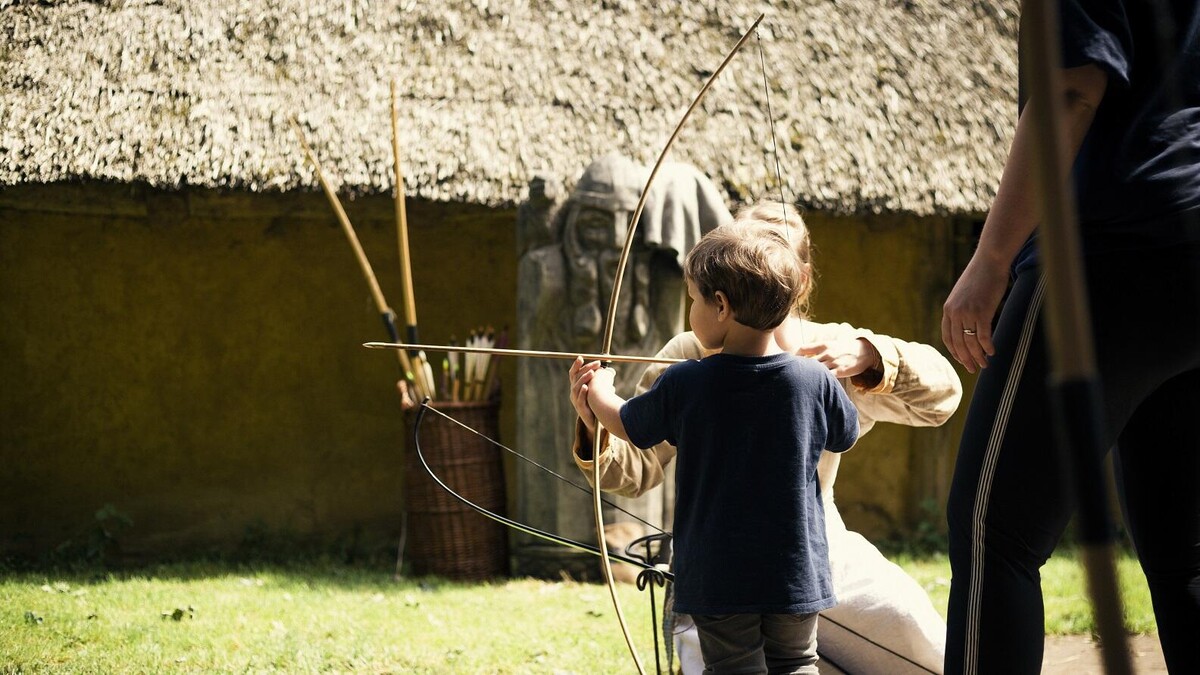 Rent or buy historical costumes
Has it been your dream to dress up as a damsel in a magnificent medieval dress? Or hunter in a unique costume from the iron age? The preHistorisch Dorp offers a wide selection of beautiful historical clothing to rent or to buy for special occasions. Choose garments from different eras, such as the stone-age, Middle Ages or the Roman era.