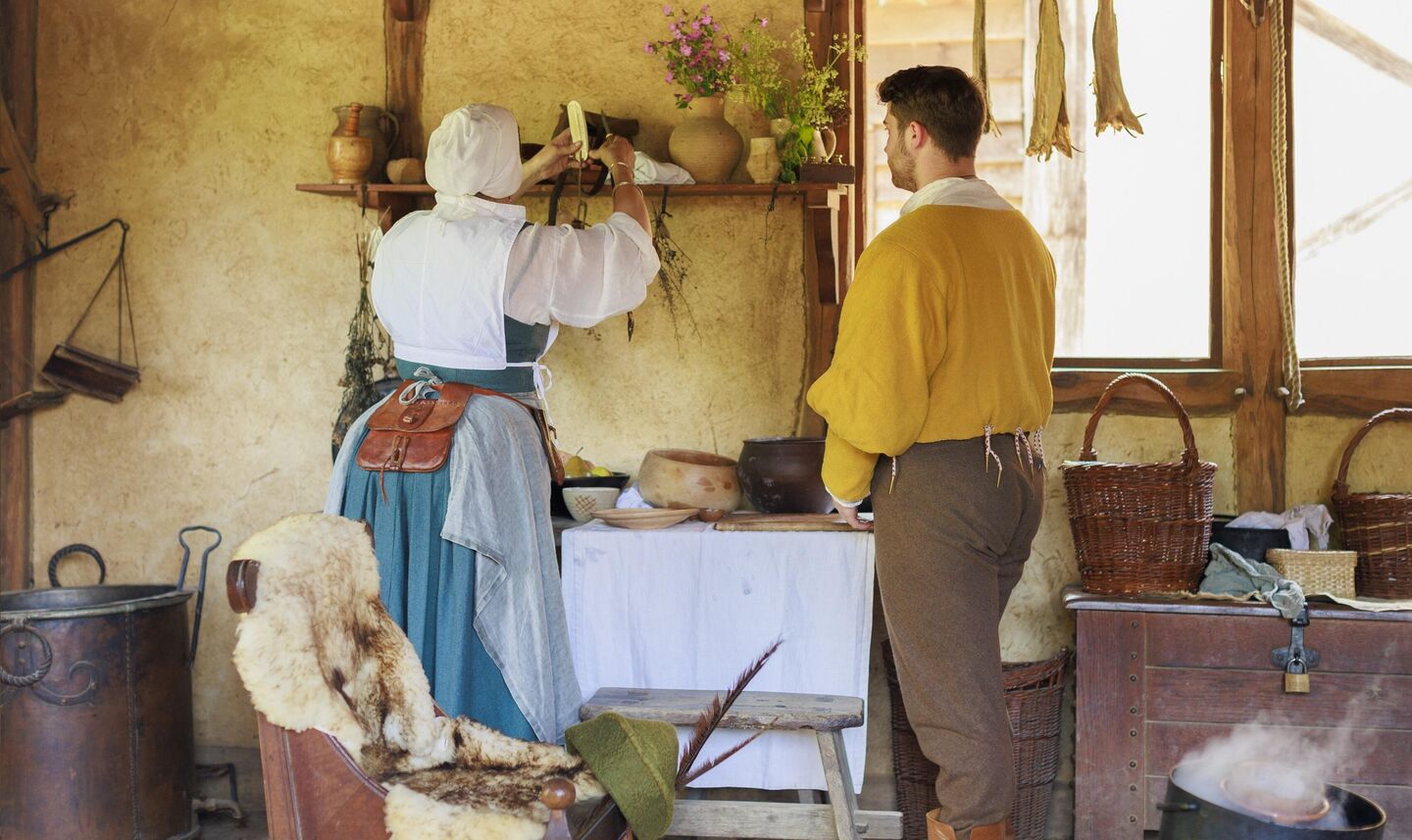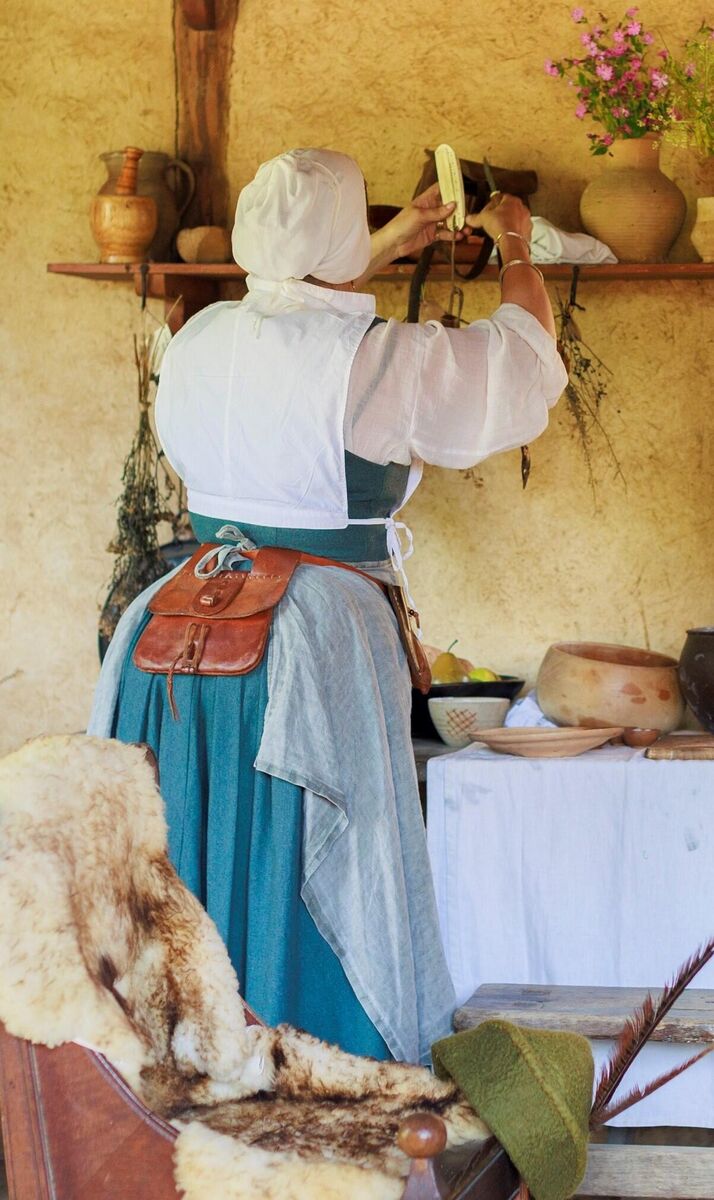 Tomorrow open from

10:00

hrs
Travel through time
Two months in the Middle Ages
The artisans' house in the preHistorisch Dorp was inhabited day and night from 1 July until 27 August. For eight weeks, one woman was cooking, washing, eating and sleeping there. What did life look like in the Middle Ages? Which challenges do a medieval house and its surroundings offer? What do you eat and how do you prepare it? What do you do for light? Where do you sleep? Which domestic tasks do you perform? Read the diary and re-live Yvonne's adventures in the Middle Ages.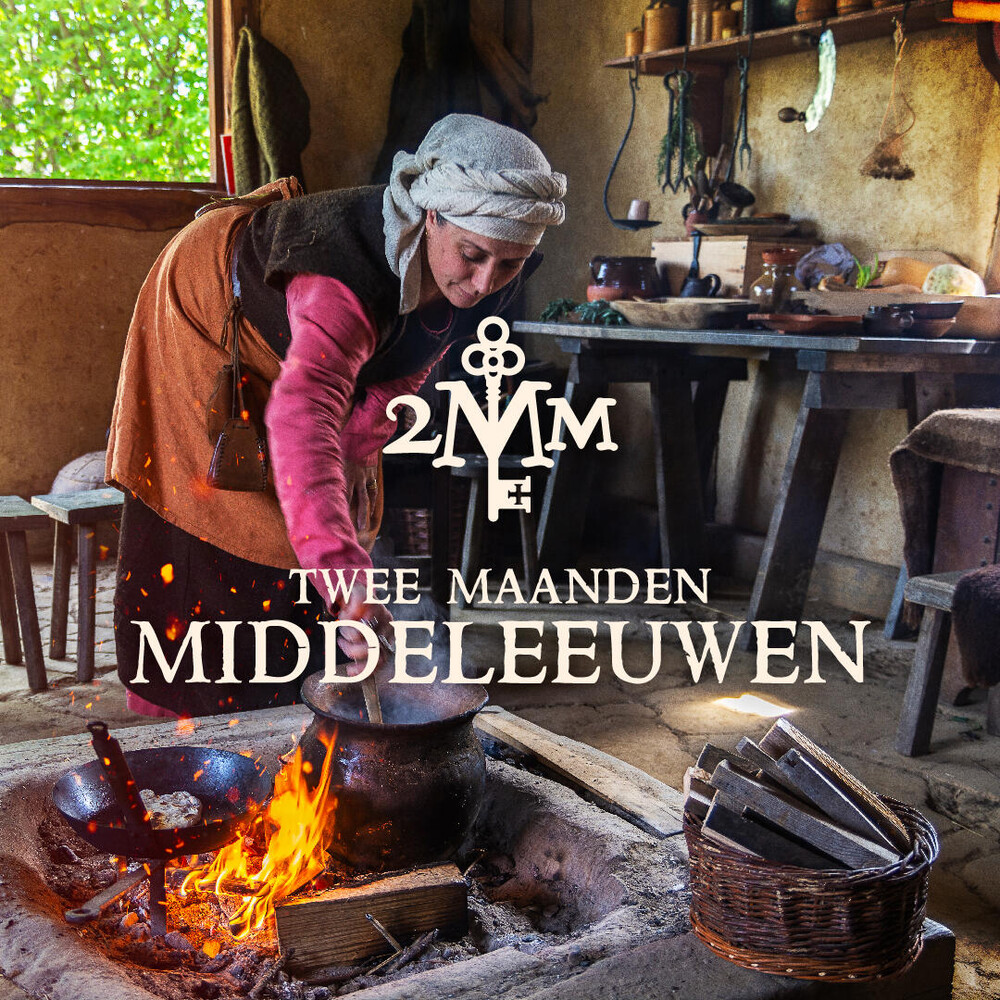 14 October - 5 November: Autumn holiday
Travel back in time with the preHistorisch Dorp this autumn holiday. At this open-air museum in Eindhoven you can experience what life was like in the age of the hunter-gatherers, the age of the first farmers or the age of the Vikings. So our museum is the place to be for a historical and adventurous day out from 14 October - 5 November!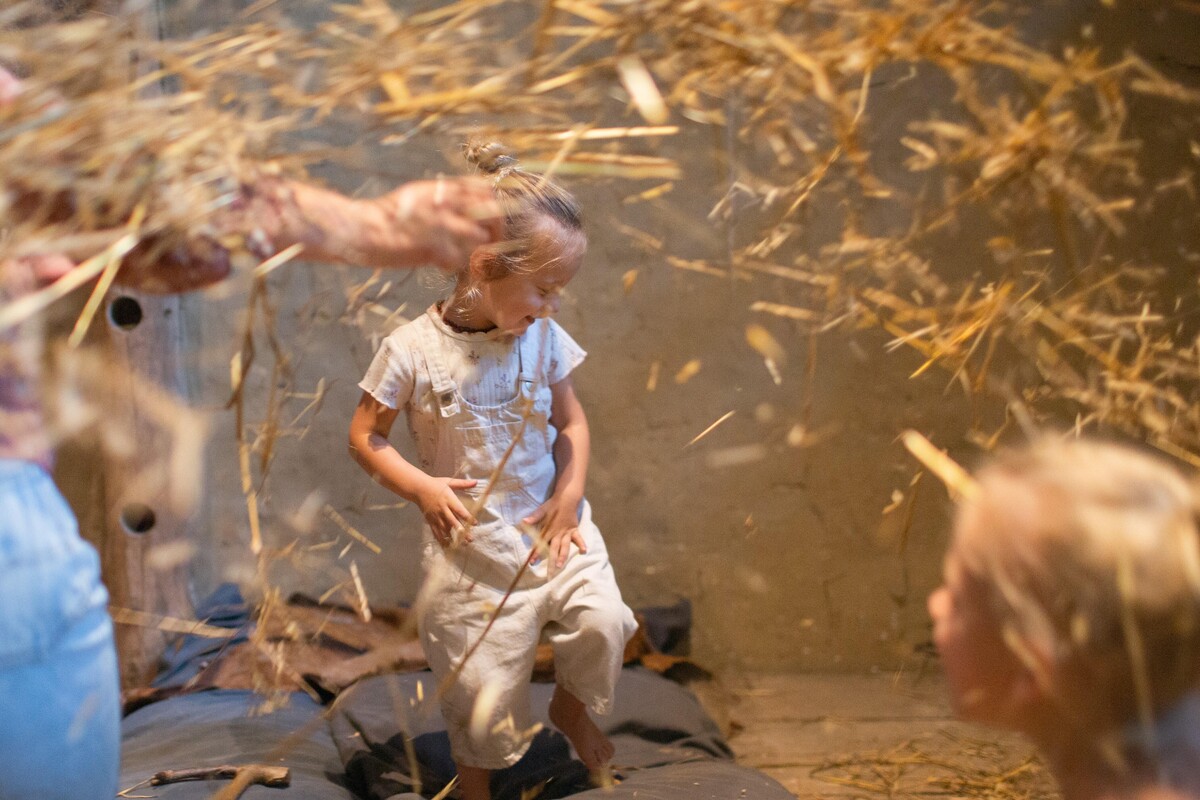 Experience history up close
The preHistorisch Dorp in Eindhoven is the replica of a prehistoric and medieval village, complete with dwellings and demonstrations of skills used by historic people. The open-air museum recreates life from this and later eras. Experience history by discovering the museum by yourself. On your way, you'll meet hunters from the Stone Age, farmers from prehistoric times, and craftsmen from the Middle Ages. Stop for a chat and be amazed by their stories about daily life in the past.
We speak English and our signs and information materials are also available in English. So come and enjoy everything. Discover our history by grabbing, smelling and tasting it. This way you will get to know the past as it really was.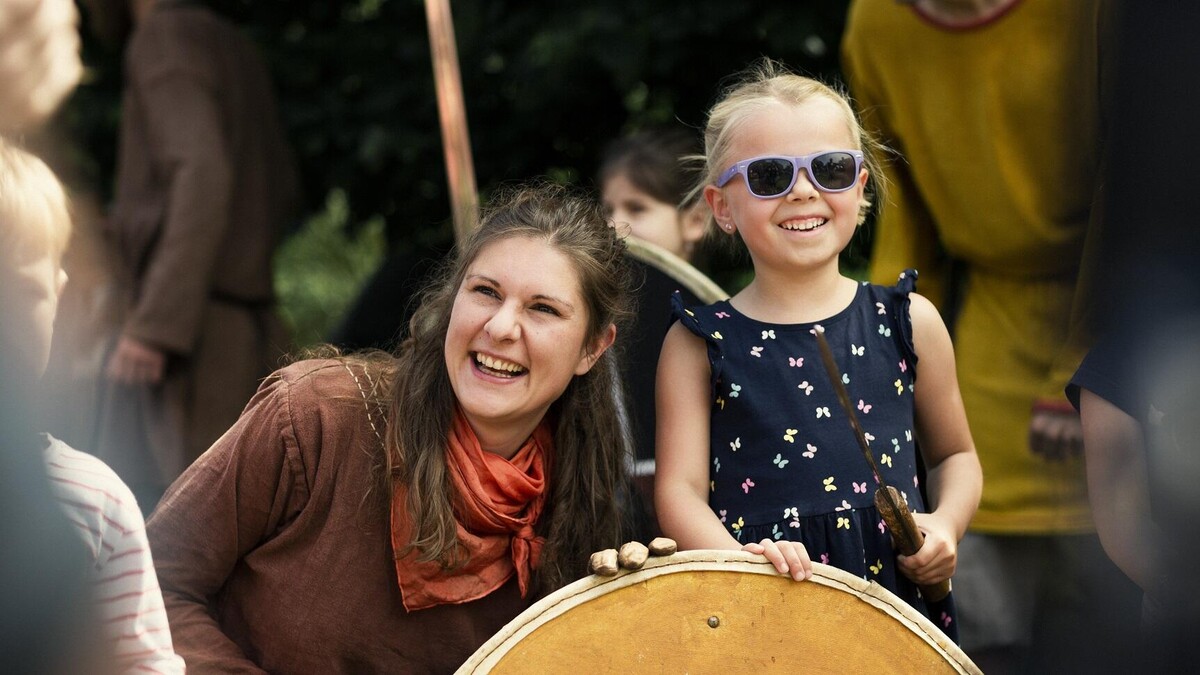 Rent or buy historical costumes
Has it been your dream to dress up as a damsel in a magnificent medieval dress? Or hunter in a unique costume from the Iron Age? The preHistorisch Dorp offers a wide selection of beautiful historical clothing to rent or to buy for special occasions. Choose garments from different eras, such as the Stone Age, Middle Ages or the Roman era.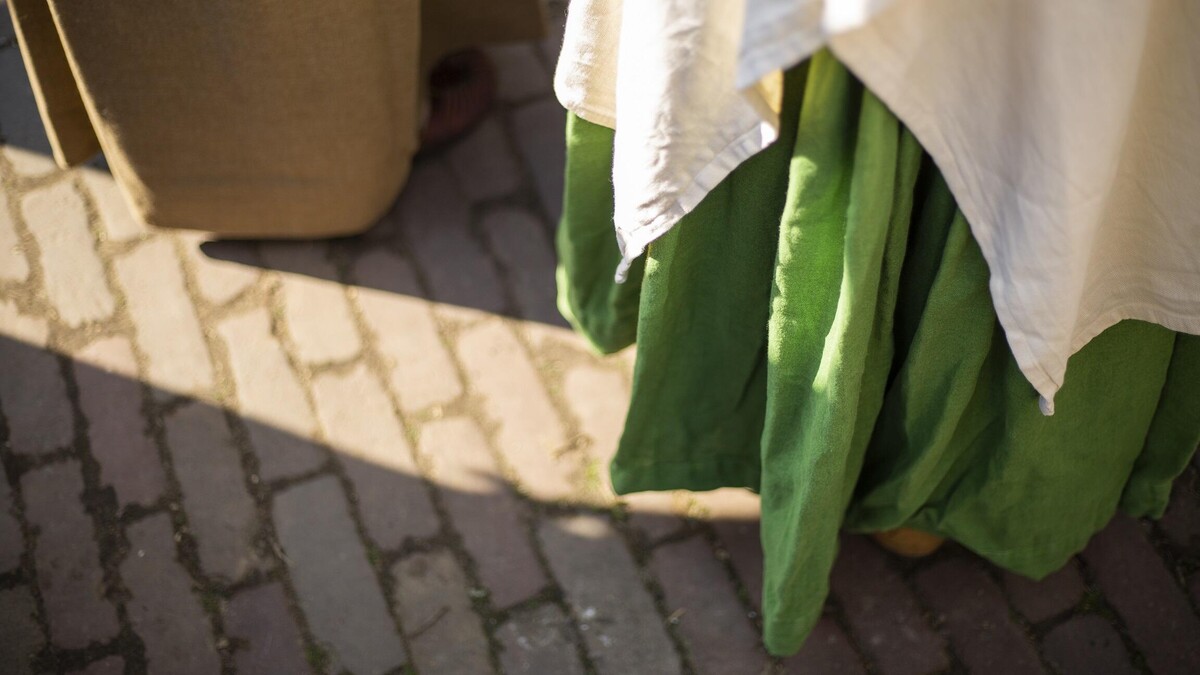 School trips
Schools can experience various historical trips in the preHistorisch Dorp. You can choose from a number of educational programmes for two and three day school camps with a prehistorical or medieval programme or a school trip teeming with adventurous historical activities. Go for old crafts in our smithy or experience prehistory in our ancient farms. Allow the students to see, hear, grab, smell and taste everything they learned during their history lessons. In our museum, you'll truly bring schoolbooks to life!