Experience history up close!
The preHistorisch Dorp in Eindhoven is the replica of a prehistoric and medieval village, complete with dwellings and demonstrations of skills used by historic people. The open-air museum recreates life from this and later eras. Experience history by discovering the museum by yourself. On your way, you'll meet hunters from the Stone Age, farmers from prehistoric times, and craftsmen from the Middle Ages. Stop for a chat and be amazed by their stories about daily life in the past.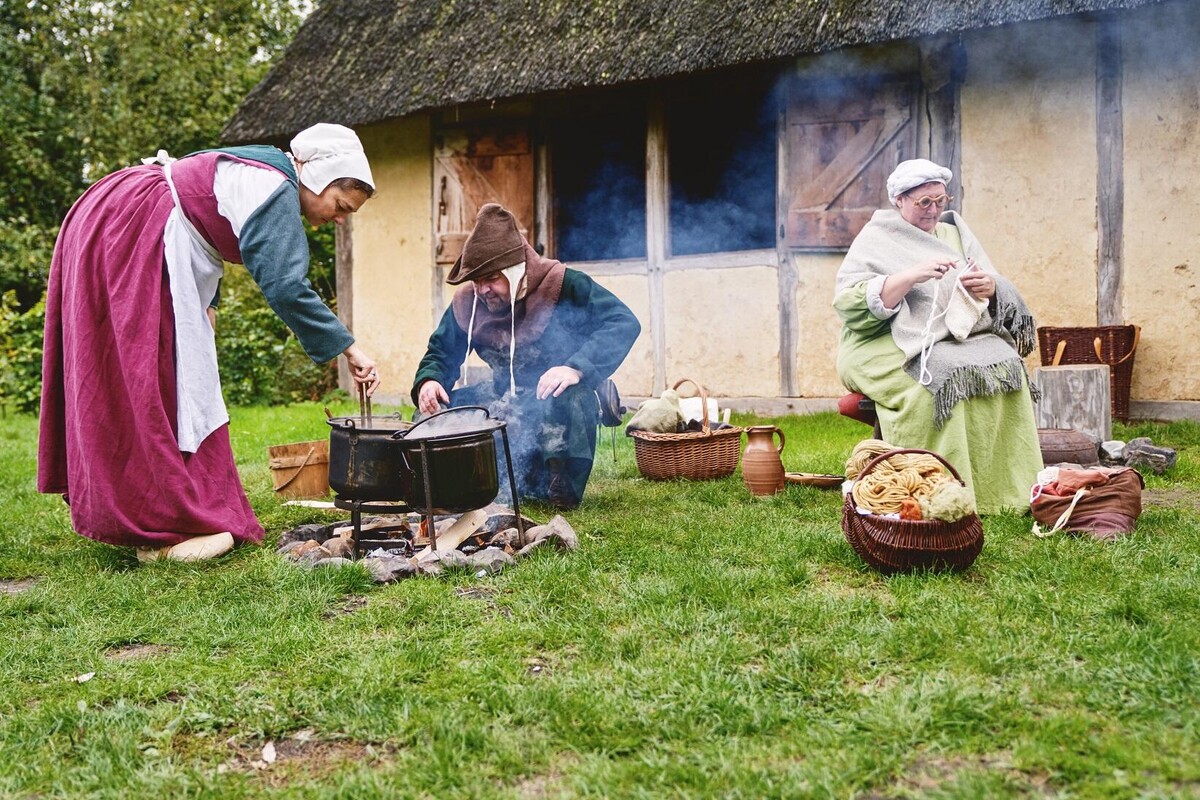 Discover it for yourself
The preHistorisch Dorp welcomes you to discover it for yourself and by yourself. Meander over the paths, smell the smoldering campfires and peek into the houses, homesteads, and barns. The villagers you'll meet can tell you all there is to know about their era.
At the inn Den Bonten Os you can quench your thirst and still your hunger so that you'll not have to miss any of the activities. From paddling in a dugout canoe to baking bread over an open fire.
Discover it together with us
Don't know where to start? Or do you want to learn even more? Then discover the preHistorisch Dorp together with us. Walk with our guide, or an audio guide, and let them tell you all about life in the various eras while visiting all the highlights. And after a bite and a drink in the inn Den Bonten Os, you can continue on your own or take part in one of the historical activities like archery or band weaving.
● Audio tour
Would you like to learn more about what you see but at your own pace? Then follow our audio tour to nine locations in the village. Have a good look around and listen to all the extra information regarding your current location. Bring your own headset or purchase a pair at the ticket office for only € 1,-.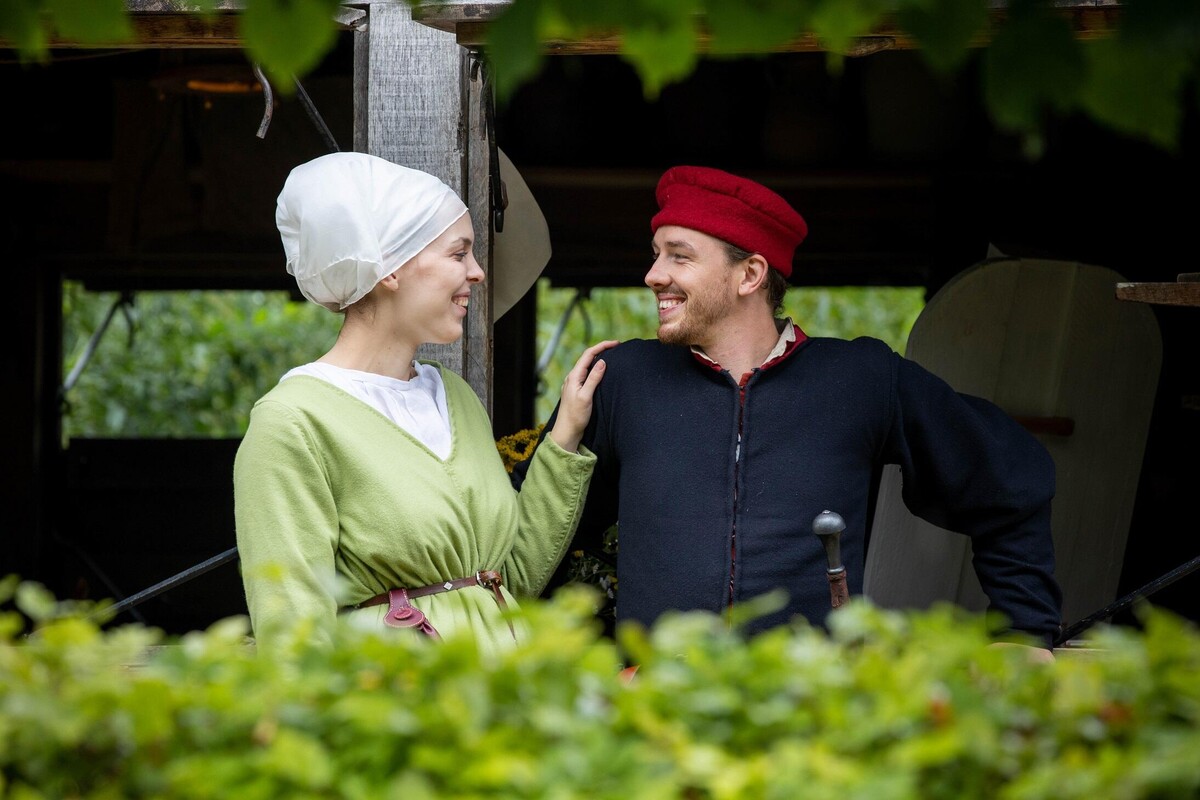 Inn Den Bonten Os
Always open and full of atmosphere: the inn at the middle ages' market square. Shelter from the rain, play a middle ages' game and enjoy freshly made local dishes and beverages.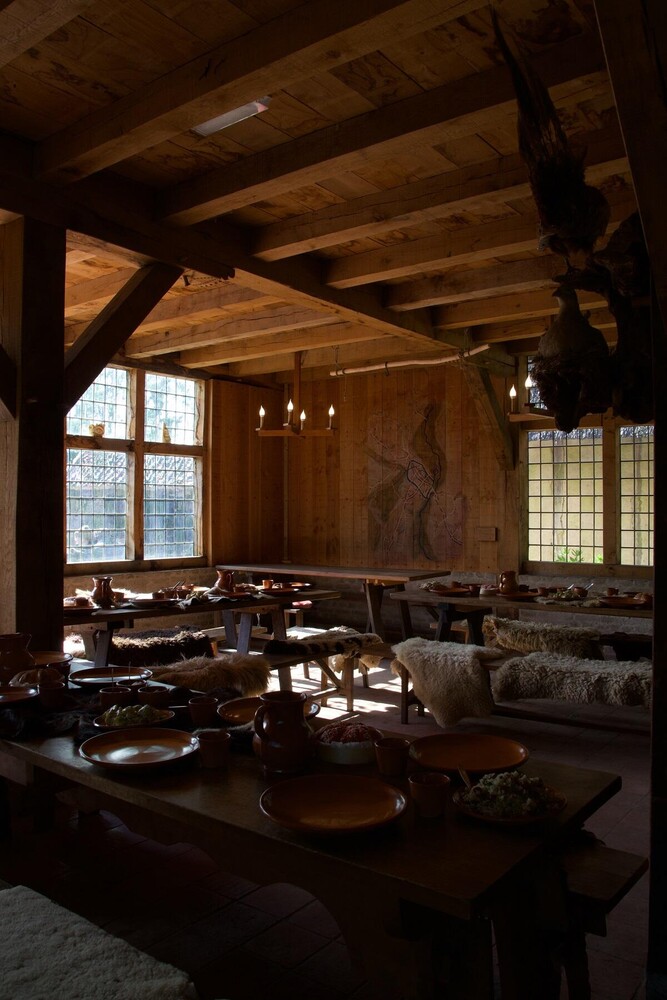 Specials
Sometimes you do not need to choose between discovering the village together, or on your own. Why not dive right in and take part in one of the preHistorisch Dorp's special packages!
Packages
Do you have something to celebrate or do you just want to make your day at the preHistorisch Dorp extra special? We've got all you need to write your own history!
A selection of our group offers:
● School trip
● Children's party
● Business meeting