Currently closed
The preHistorisch Dorp is currently closed due to the winter break. Starting on March 30, the museum is open to visitors again. Get ready for a special journey through time!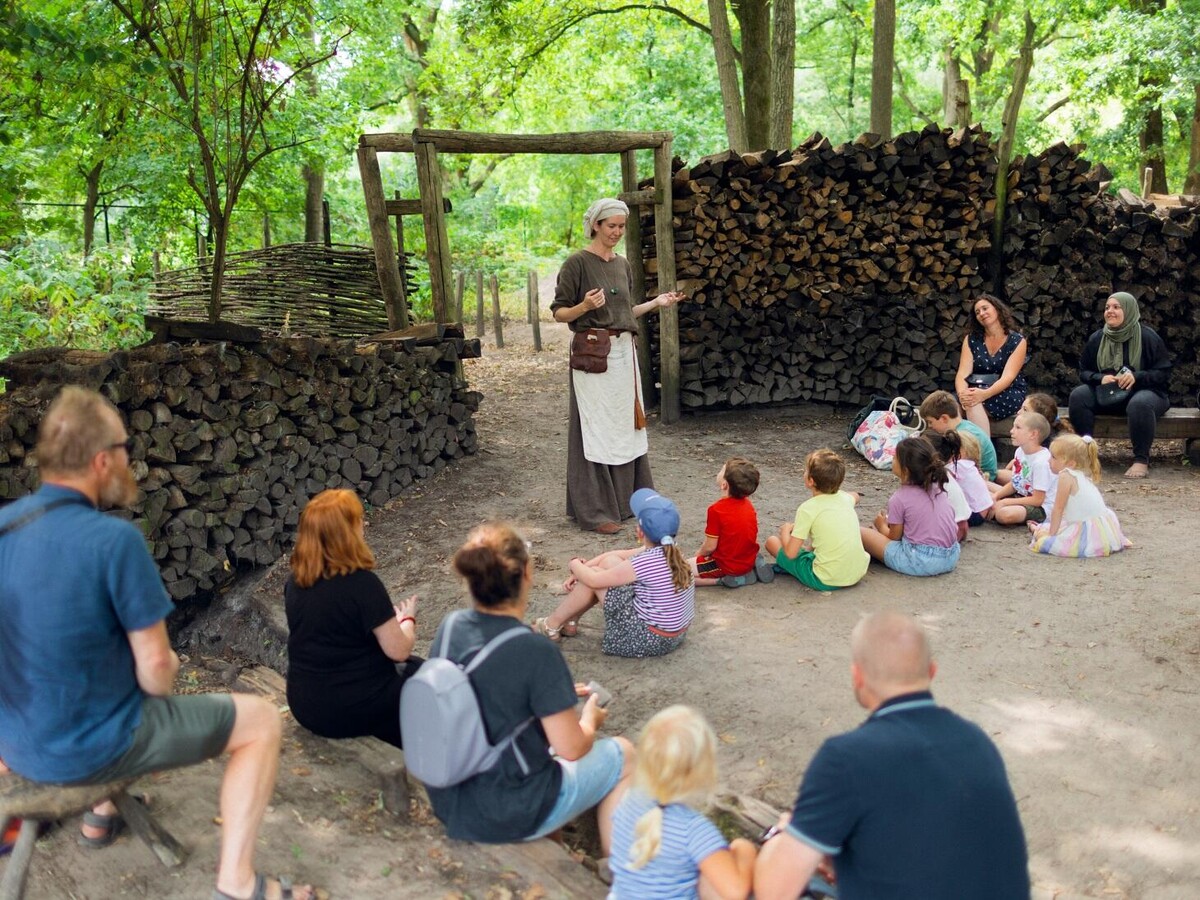 Experience history up close!
The preHistorisch Dorp in Eindhoven is the replica of a prehistoric and medieval village, complete with dwellings and demonstrations of skills used by historic people. Experience history by discovering the museum by yourself. On your way, you'll meet hunters from the Stone Age, farmers from prehistoric times, and craftsmen from the Middle Ages. Stop for a chat and be amazed by their stories about daily life in the past. Let them show you how to practice ancient crafts and gain the skills that have helped the world progress across the ages.
Discover history by grabbing, smelling and tasting it, to experience what the past was really like.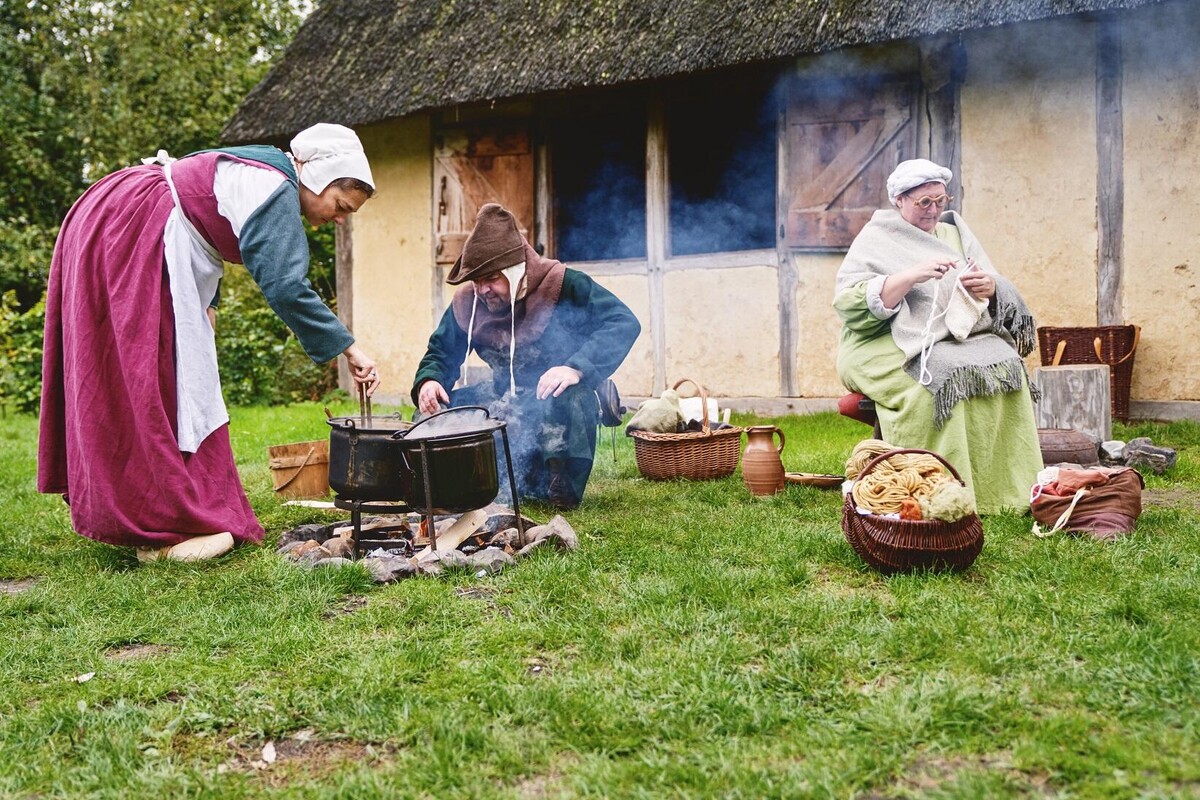 Doing it yourself
Last year, the preHistorisch Dorp was again proclaimed the best kid friendly museum in the province of North Brabant. One of the main reasons children selected it is that you can primarily do things yourself at our museum. There's always wood to be chopped, a dugout canoe to navigate, bread to bake or a medieval game to try. There are also many temporary historical activities, such as practicing archery, making bracelets or pottery or weaving baskets.

At the preHistorisch Dorp you experience the past with all of your senses: from getting straw in your hair and smelling smoke in your clothes up to trampling through mud.

Discover it for yourself
The preHistorisch Dorp welcomes you to discover it for yourself or with company. Meander over the paths, smell the smoldering campfires and peek into the houses, homesteads, and barns. The villagers you'll meet can tell you all there is to know about their era. There are plenty of activities you can do unsupervised.
You can ask for a free comprehensive museum guide (in Dutch or English) aimed specifically at adults, at the entrance. This guide contains numerous interesting facts about the past, from the first hunters until the Eighty Years' War. It also gives you background information about the buildings you will come across in the museum.

History will come to life during our talked-about weekends, which attract enthusiasts from wide and far. Come and have a look for yourself! Are you visiting the museum on a weekday outside of school holidays? In that case you can be assured of a quiet stroll through the museum and will have plenty of time to discover the inside of our buildings.
ArcheoFactory
New since 19 June 2022: ArcheoFactory.

ArcheoFactory is a modern lab in the museum park where you can experience for yourself what you can learn about the past using the latest technologies. It shows you how archaeologists work and how you can make a reconstruction of the past yourself – just like an archaeologist. You will investigate human history. You will use various methods to discover how people used to live, what they ate, who they were, which tools they used, what they wore and more. There's always a historical inhabitant here with more information and explanations, so you can discover all about archaeology!

ArcheoFactory is open during weekends from 10:00 AM to 5:00 PM and weekdays outside school holidays from 2:00 PM to 5:00 PM.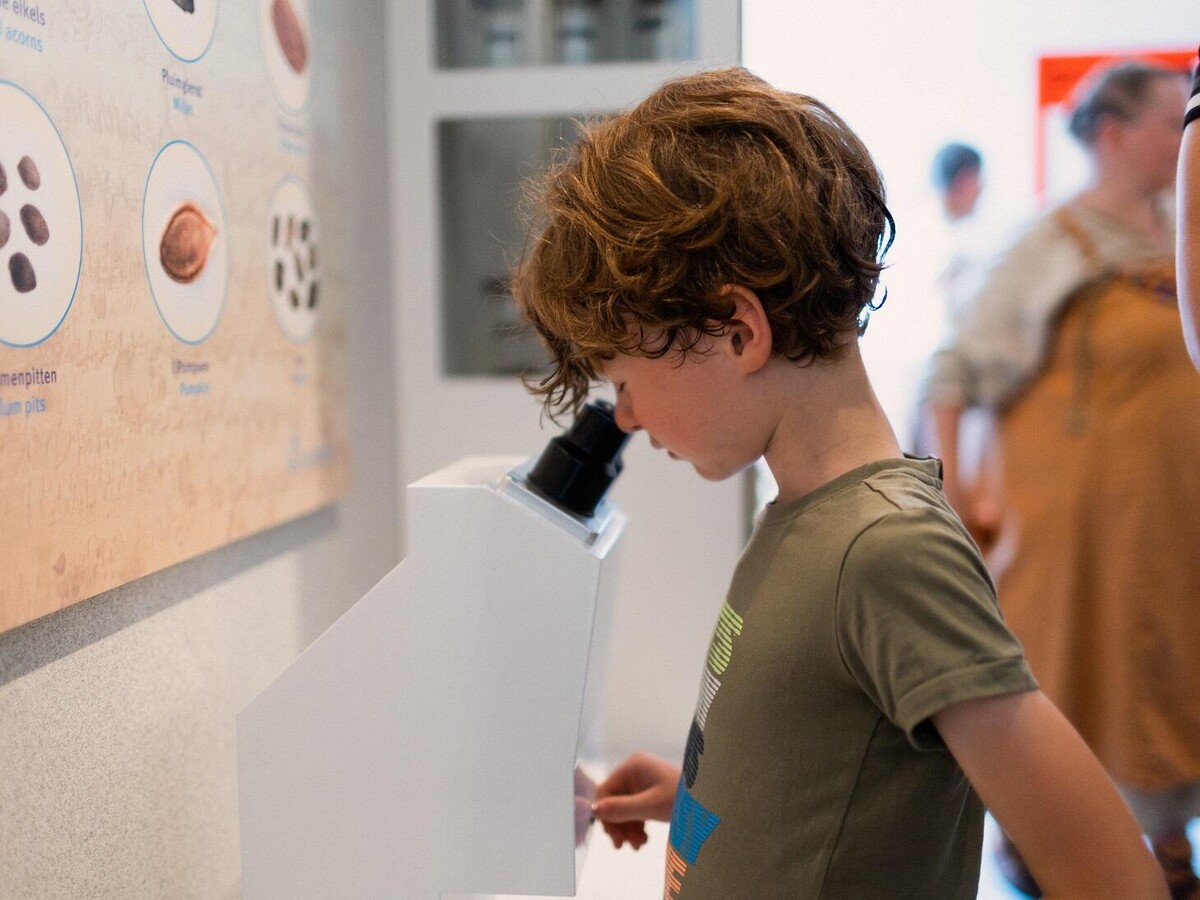 Discover it together with us
Don't know where to start? Or do you want to learn even more? Then discover the preHistorisch Dorp together with us. Walk with our guide and let them tell you all about life in the various eras while visiting all the highlights. And after a bite and a drink in the inn Den Bonten Os, you can continue on your own or take part in one of our historical activities.
● Audio tour
Would you like to learn more about what you see but do so at your own pace? Then follow our audio tour to twelve locations in the village. We share stories behind special reconstructions with you and offer new perspectives on archaeology. Have a good look around and listen to all the extra information regarding your current location.

Bring your own headset or purchase one at the ticket office for only € 1.-.

You can also take our audio tour using izi.TRAVEL. Download the app so you can enjoy our stories from and about the museum. The tour is also available in English.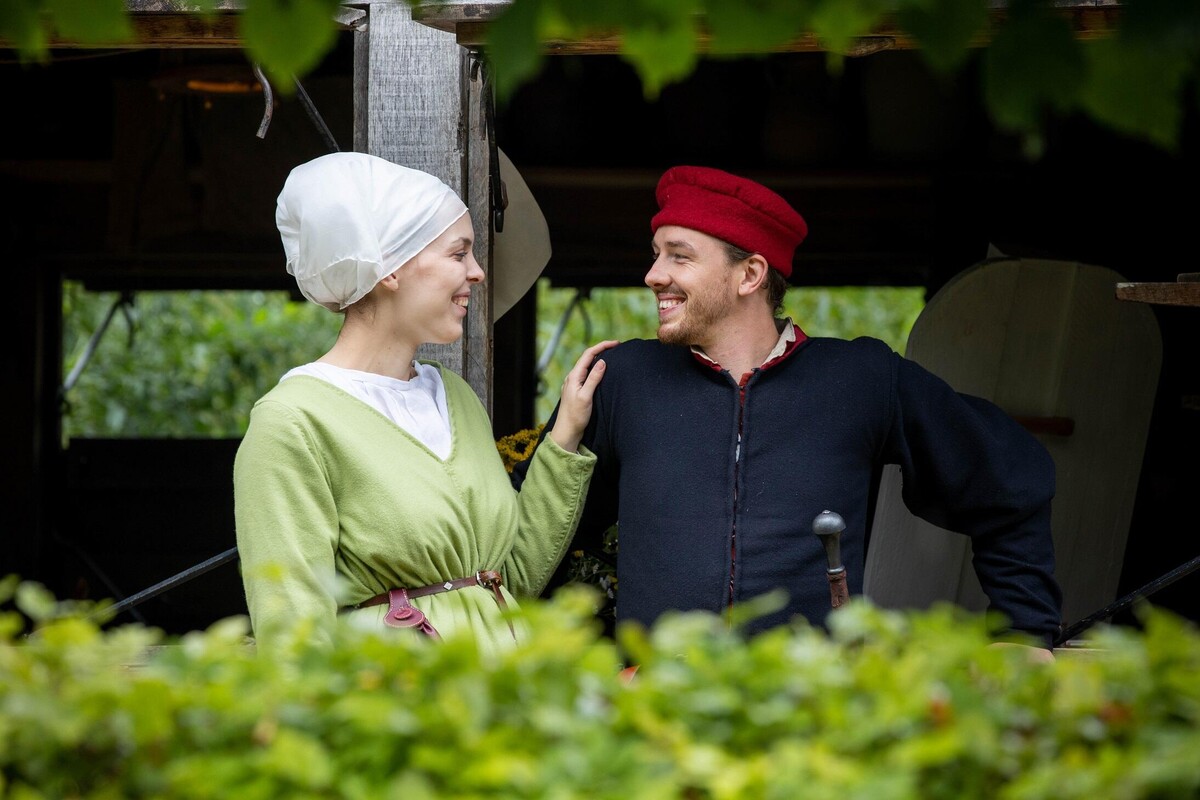 Inn Den Bonten Os
Always open and full of atmosphere: the inn at the middle ages' market square. Shelter from the rain, play a middle ages' game and enjoy freshly made local dishes and beverages. The inn keeper is here every day, so you can always enjoy a snack and a drink.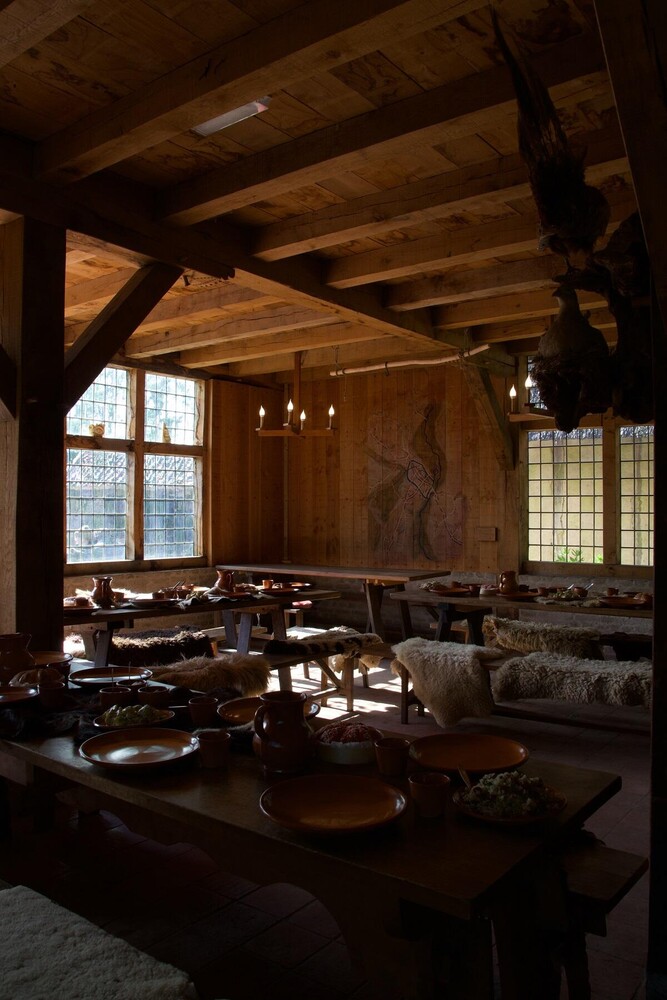 Group offers
Do you have something to celebrate or do you just want to make your day at the preHistorisch Dorp extra special? We've got all you need to write your own history!
A selection of our group offers: