Your own archaeological site
In the ArcheoFactory you get to be an archaeologist. Choose one of the three archaeological sites and unravel its mysteries. Which people are buried here? What do the objects you find in the soil mean? Where are the people from? All of these questions can be answered using modern, archaeological techniques. This way, you'll learn all about archaeology and how archaeologists find stories in objects.
Technological innovations
Since the preHistorisch Dorp was created, huge steps have been made in what can be discovered from the past. Technological innovations provide archaeologists with the possibility to examine their finds on a more detailed level: from chemical analyses up to DNA reconstructions and from ground radar to microscopy. These innovations offer new perspectives and add to the picture of the past the museum can show. We developed the ArcheoFactory to make these new perspectives available to everyone.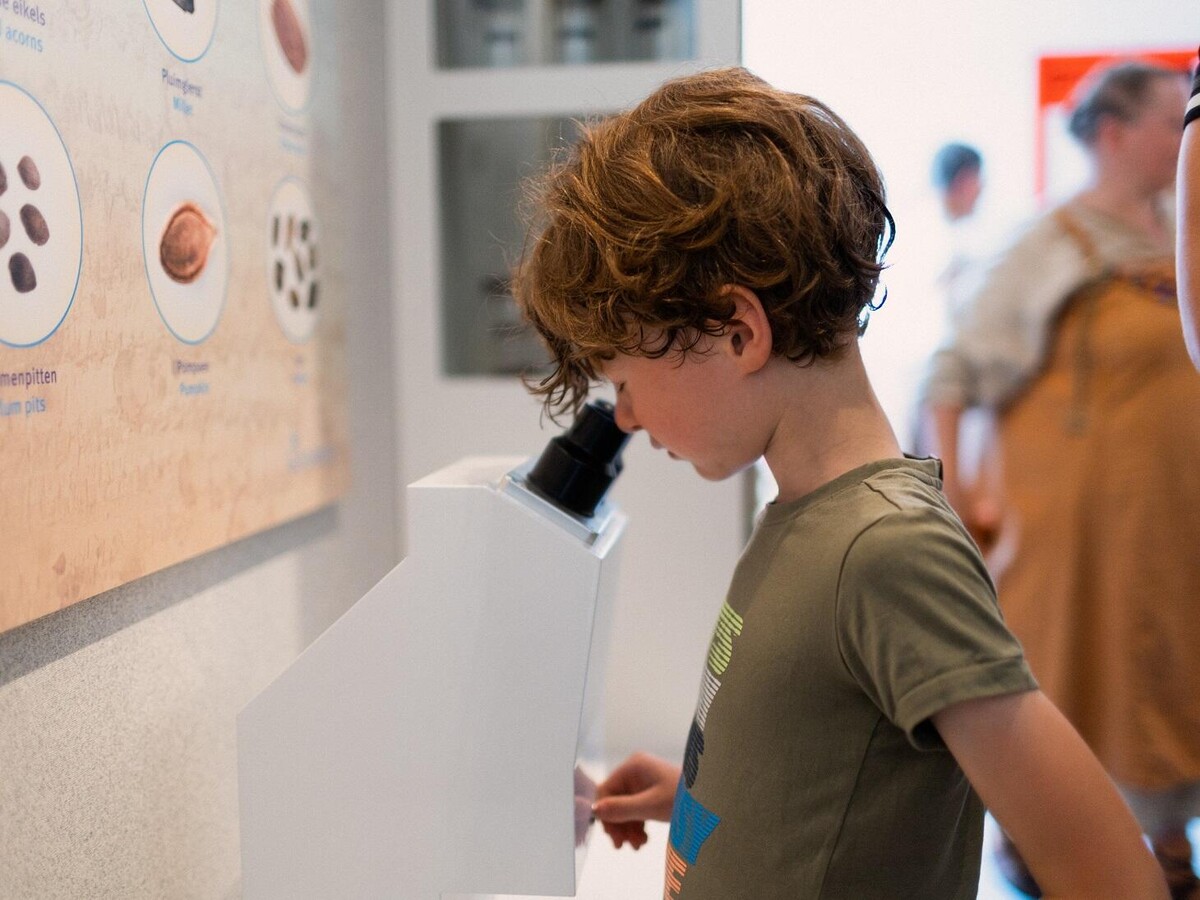 Opening hours of the ArcheoFactory
In holidays and weekends, the ArcheoFactory is opened during museum opening hours, from 10:00 AM to 5:00 PM. Outside school holidays, the ArcheoFactory can be visited upon request in the afternoon, starting from 2:00 PM. At the reception you can ask for a time guide to accompany you.
Archeokar
The finds that are examined at the ArcheoFactory have been dug up in the field and then moved to a depot or museum. You can't see the real finds in the ArcheoFactory. However, our Archeokar – a mobile cart containing archaeological and historical materials –contains real finds. When accompanied by a time guide, you can actually touch these objects! Do you, for example, know what a Roman amphora is? You can check out and touch this object and other interesting finds at the Archeokar. Grab hold of a piece of history and admire it from all angles while a time guide explains its background. A unique experience!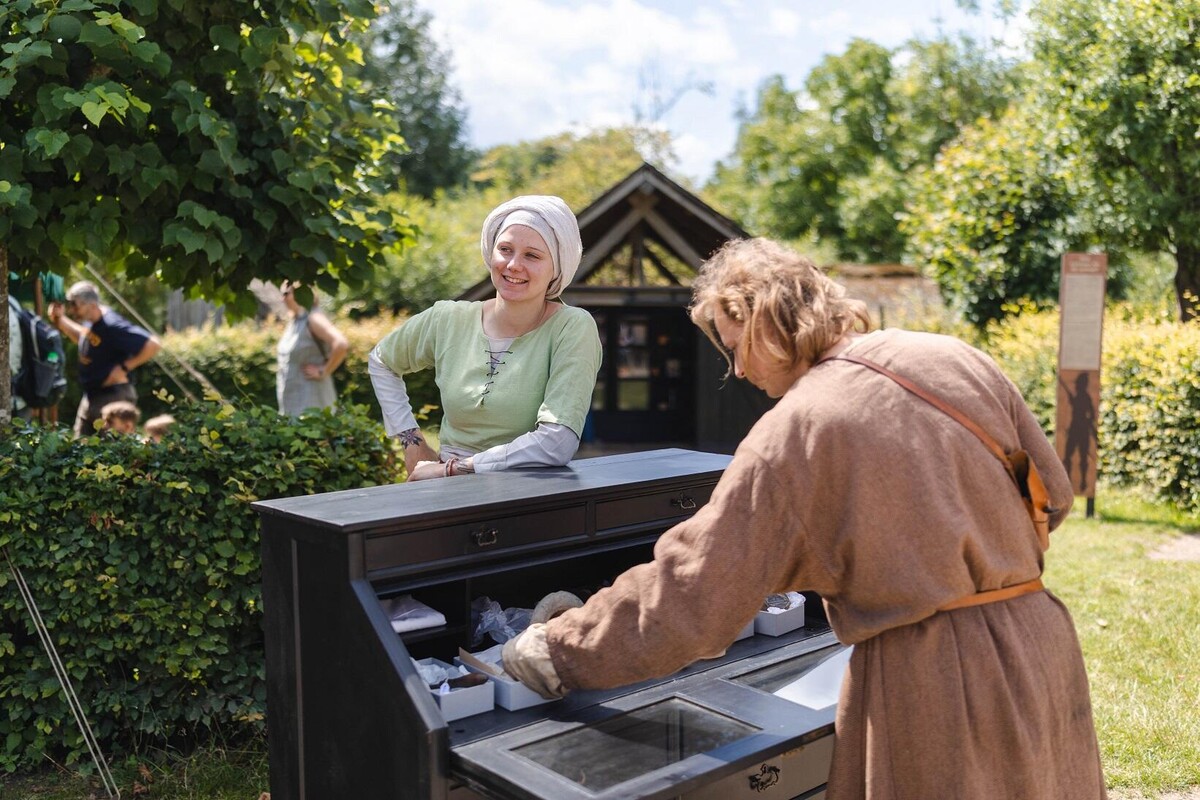 Cabinet of curiosities
Somewhere around the seventeenth century, people started storing their collections of objects in beautiful cabinets. These cupboards were also called a cabinet of curiosities. The objects originated from all quarters of the compass: from stones and shells up to small birds and entire crocodiles. Some cabinets had numerous drawers and hidden compartments, making them a real eyecatcher to impress friends with. Many museum collections have started in the form of a cabinet of curiosities.
Since 2022, the preHistorisch Dorp has a cabinet of curiosities. The objects in this cabinet have been collected by various people and saved especially because they felt they were worth saving. From stuffed animals in both senses of the word and pieces of soap up to shoes... there's a story behind every object. Come to the museum and have a look at our cabinet of curiosities. What would you like to add to it? Send an email with your story to info@prehistorischdorp.nl and maybe we'll add your object to the cabinet.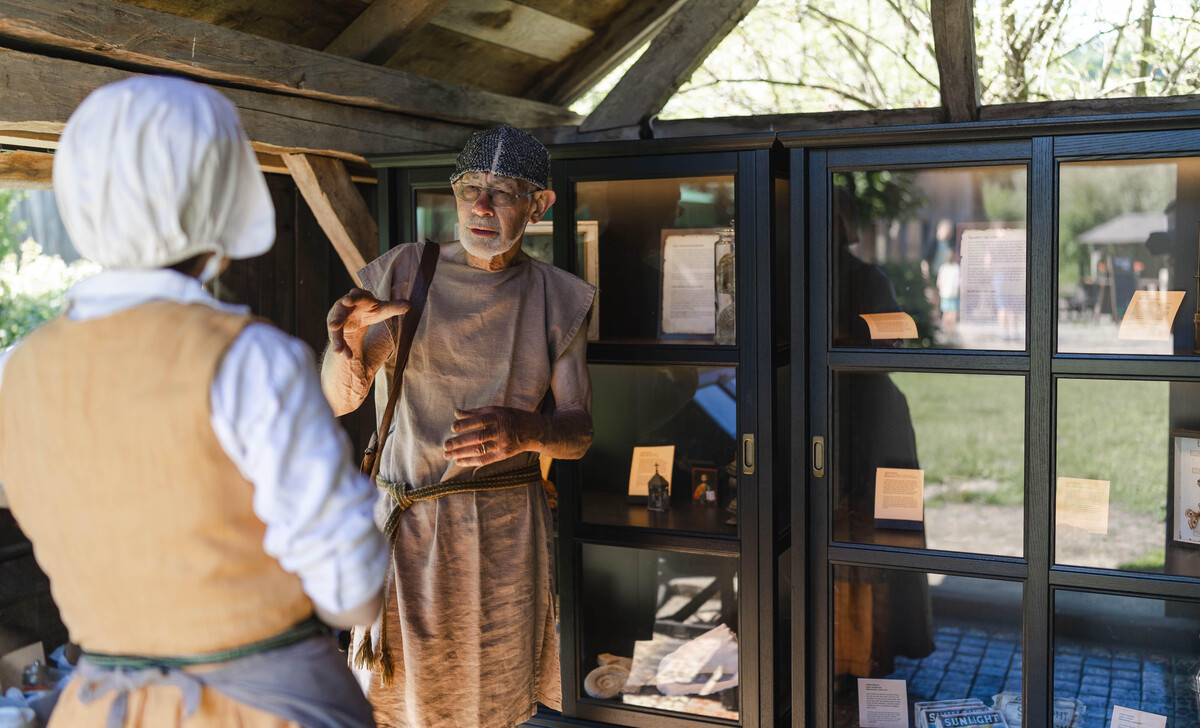 Why ArcheoFactory?
In 2022, the preHistorisch Dorp celebrated its 40th birthday. Born from a fascination for the archaeological experiment, it has grown into an open-air museum focussing on experience and visualization. The ArcheoFactory brings the preHistorisch Dorp back to its roots. The ArcheoFactory is an interactive exposition about recent innovations in archaeological research. It offers new insights into the museum's beautiful reconstructions.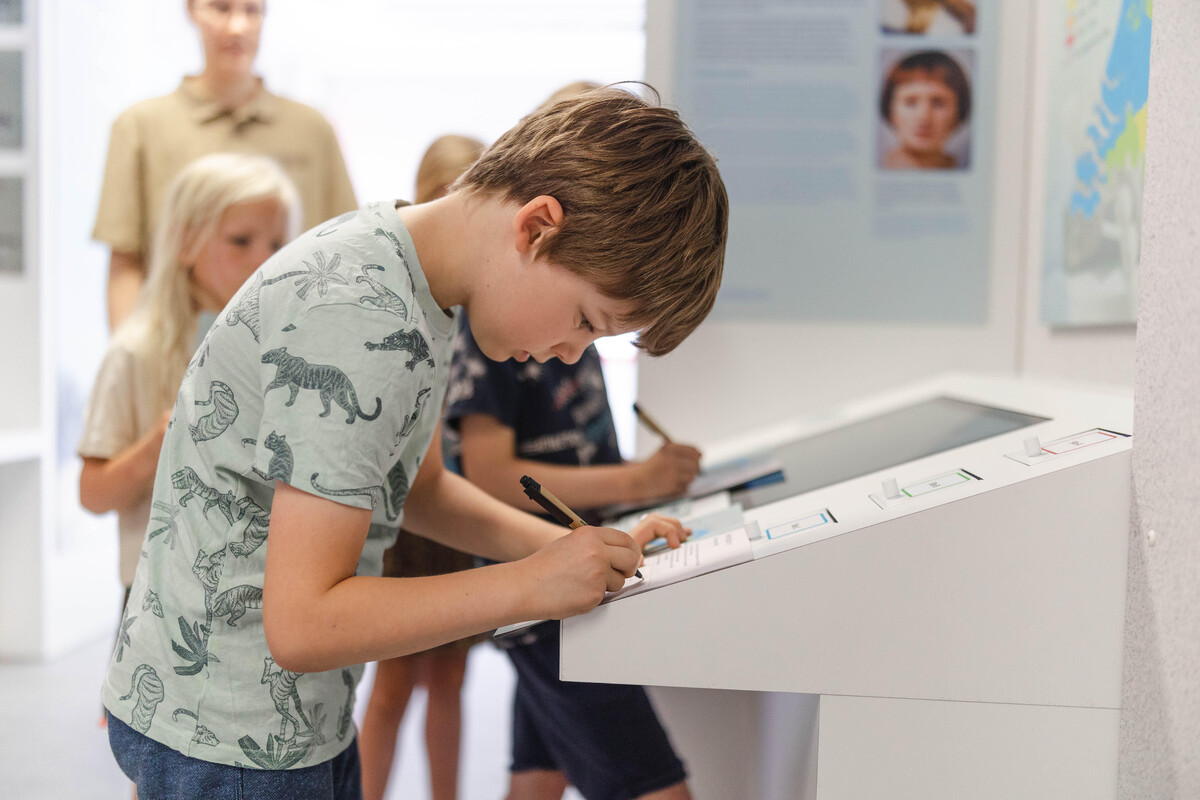 The preHistorisch Dorp
The preHistorisch Dorp is Eindhoven's most interesting open-air museum. Here, you can relive the past: from prehistoric times until the late Middle Ages. You can practice many historical activities, by yourself or together with the historical inhabitants. You can grind grain, shoot bow and arrow, paddle in a dugout canoe, make fibulas, turn pottery and more. This way, you'll get to know the past as it once really was.