Ageless fashion and music
Hey fashionista! Are you coming to Beauty & Fashion door de eeuwen heen (Beauty & fashion throughout the ages) at the preHistorisch Dorp? We'll be celebrating midsummer with ageless fashion and music on 17 & 18 June! Do you recognize all of the combinations and styles from the past?
Beauty & Fashion throughout the ages
Beauty & Fashion door de eeuwen heen is the annual weekend at the preHistorisch Dorp that revolves around the history of clothes and beauty. In 2023, it will take place on 17 & 18 June: this is bound to be a weekend of glitter and glamour!
During these two beautiful days, the preHistorisch Dorp will blossom with the most exquisite fabrics, the fines textile techniques and age-old knowledge about beauty. Various historical inhabitants at the open-air museum will be sharing ancient knowledge and trends of old. This will be a weekend bursting with beauty you just can't miss. Will you come and join the many historical fashionistas during midsummer?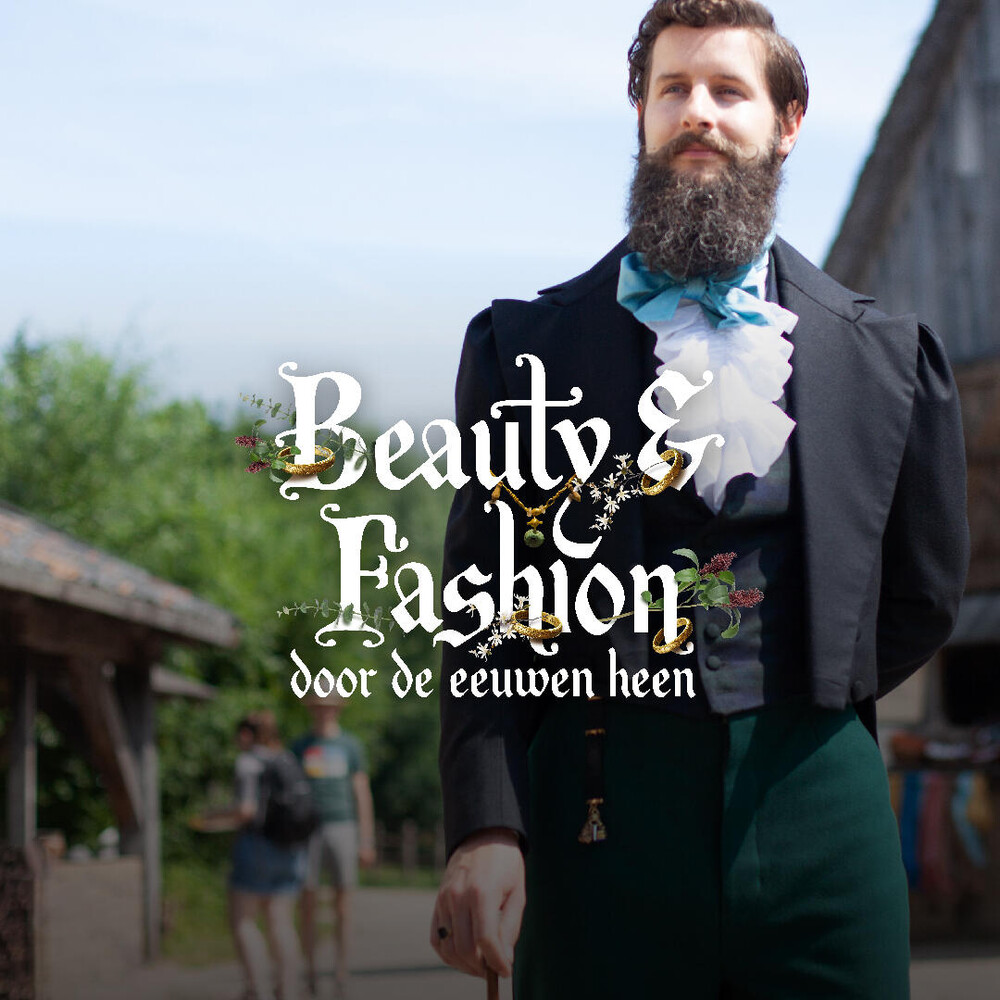 Dance back in time
Beauty & Fashion will be all about living music boxes. Beauty and fashion throughout the ages, accompanied by music from those times! Get surprised by the swinging sixties, the majestic Burgundy period or the mysterious prehistoric age. What will you be wearing and what music do you imagine goes with that? Enjoy two days with various beauty & fashion specialists.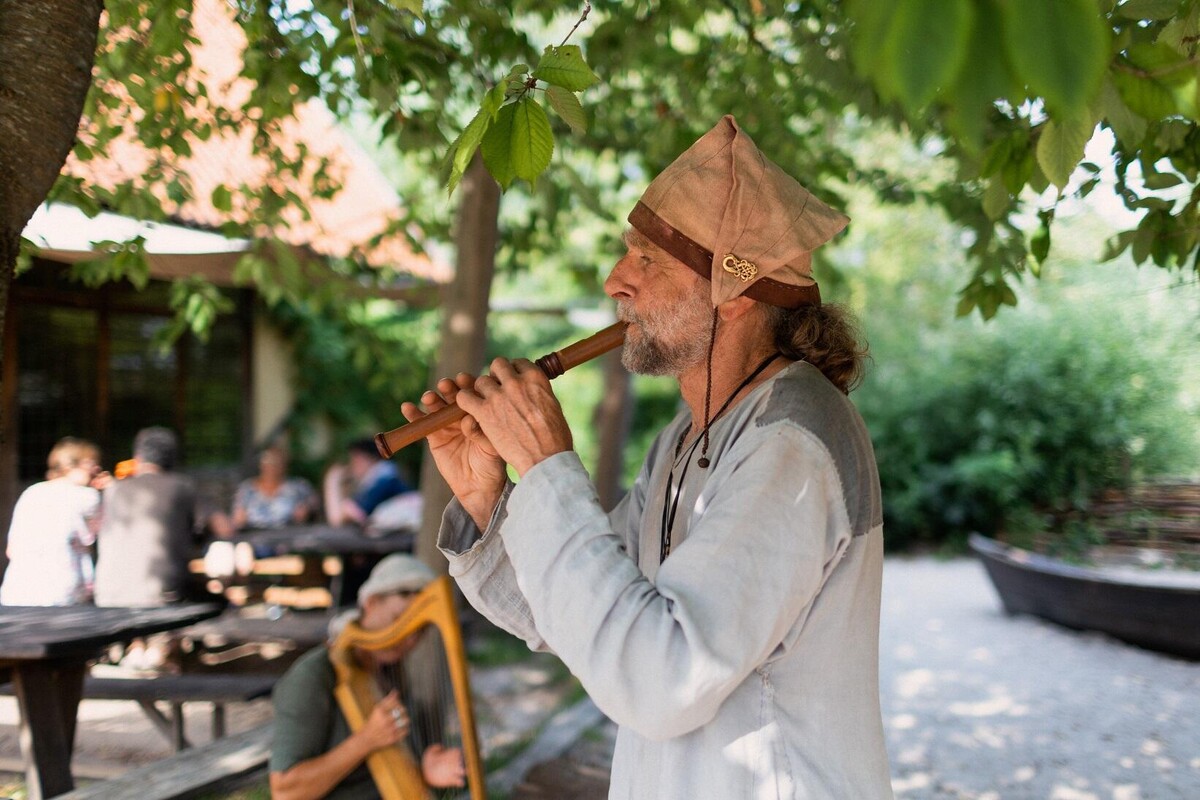 The first and the latest fashion
It will be the heart of summer in the Netherlands on Saturday 17 & Sunday 18 June. If you visit Beauty & Fashion, you will be celebrating midsummer with us in the open air. You can come looking your best at the most beautiful day of the year. Brush off your Sunday clothes and join our historical inhabitants, who are dressed according to fashion trends from the Stone Age until the flower-power seventies.
Beauty & Fashion at the preHistorisch Dorp
Date: Saturday 17 and Sunday 18 June 2023
Time: 10:00 AM to 5:00 PM
Price: € 13.50. Free for children under the age of 4. Holders of a Dutch Museumkaart pay a surcharge of € 2.
Ticket sales: Online and at the door on the day itself, while stocks last. There's a maximum visitor capacity, so make sure to get your tickets on time.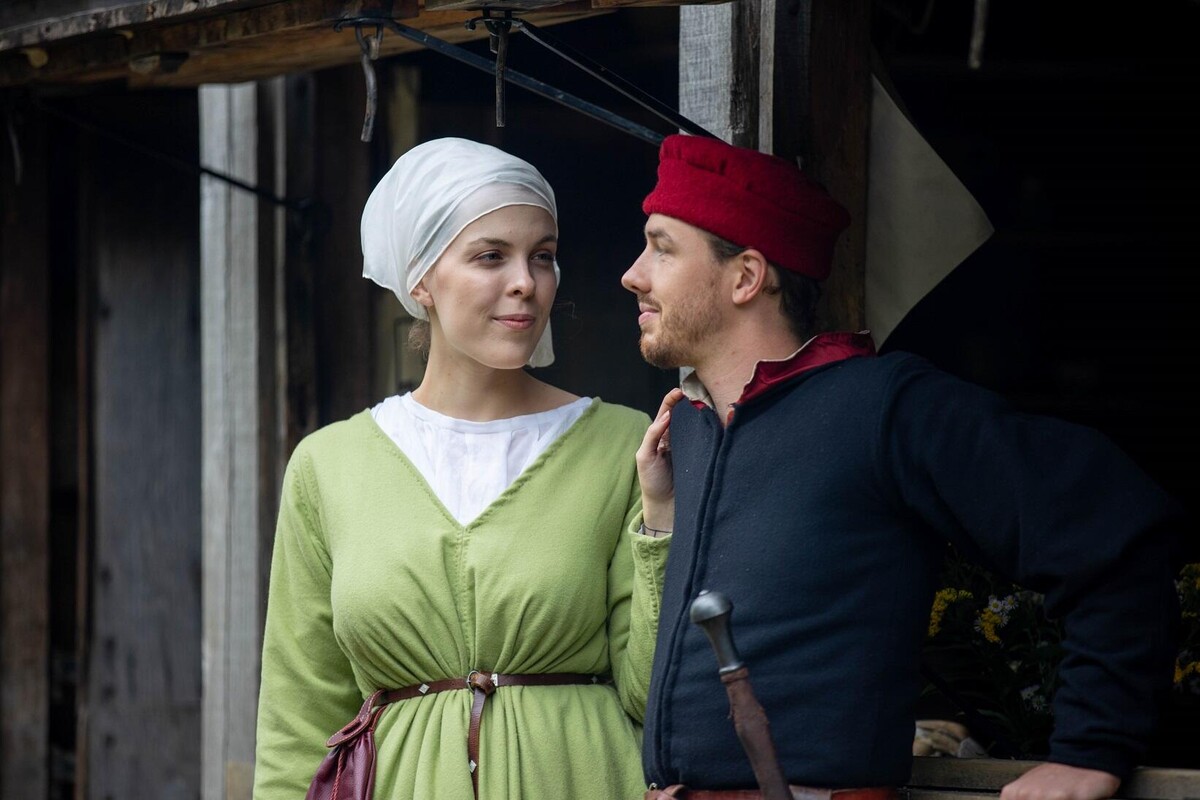 Looking back at 2022
If you would like to get an impression of Beauty & Fashion in 2022, check out our photo album with last year's highlights.