Business events
To make your team building event or corporate gathering a success, you truly need to step away from your own workspace. So how about travelling 400 years into the past? Experience an unforgettable business event together with your team, colleagues, or customers in the preHistorisch Dorp.
Starting at € 28,50 per person, including VAT and admission
For groups from 8 to 30 people
Multiple groups at the same time are possible
Any day from Tuesday till Sunday, excl. school holidays
Survive prehistory
You really get to know each other when you are in survival mode. This is ideal for team building and to discover the hidden talents of your colleagues. During "Survive prehistory" you will be emersed, together with your time guide, in activities from the past – from chopping wood to making fire and from archery to casting tin. What do you desire? Competition or cooperation? Both are possible.

Your program will including the following activities:
Briefing around a crackling fire
Twisting your own rope
Casting tin
Archery
Making fire
A challenging program in the stunning preHistorisch Dorp. The historic open-air museum in the Genneper Parken in Eindhoven, where you shall wander through six historical eras. From 10.000 years ago till the Eighty Year's War. On your way you will meet historical inhabitants who can tell you all about their era and are pleased to let you experience what life was like back then. You will surprise yourself as to what you are capable of!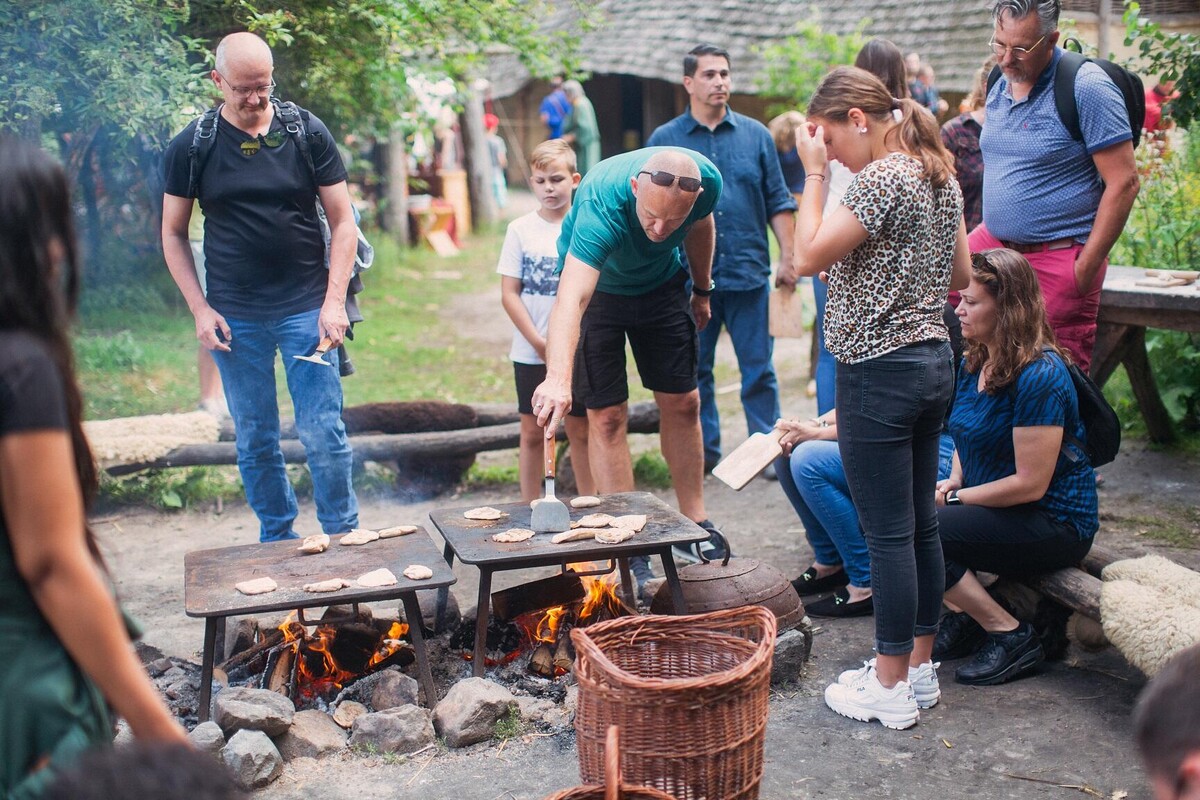 Complete your package
In the preHistorisch Dorp you can literally spend centuries together. Which of these options will complete your business outing?
Guided tour
Book an exclusive one hour guided tour through our open-air museum. A personal journey for your group, together with a guide who will be happy to answer all your questions. Read all about guided tours.
Food & drinks
From coffee with a pastry to a beer with "bitterballen". And much, much more. Book drinks, lunch, or dinner with our innkeeper. Check the possibilities.
Questions?
Do you have any questions regarding business meetings, or need advice for your group? Please call 040 - 252 22 81 or e-mail to info@prehistorischdorp.nl. We are happy to work with you!