Opening 2023: 1 & 2 April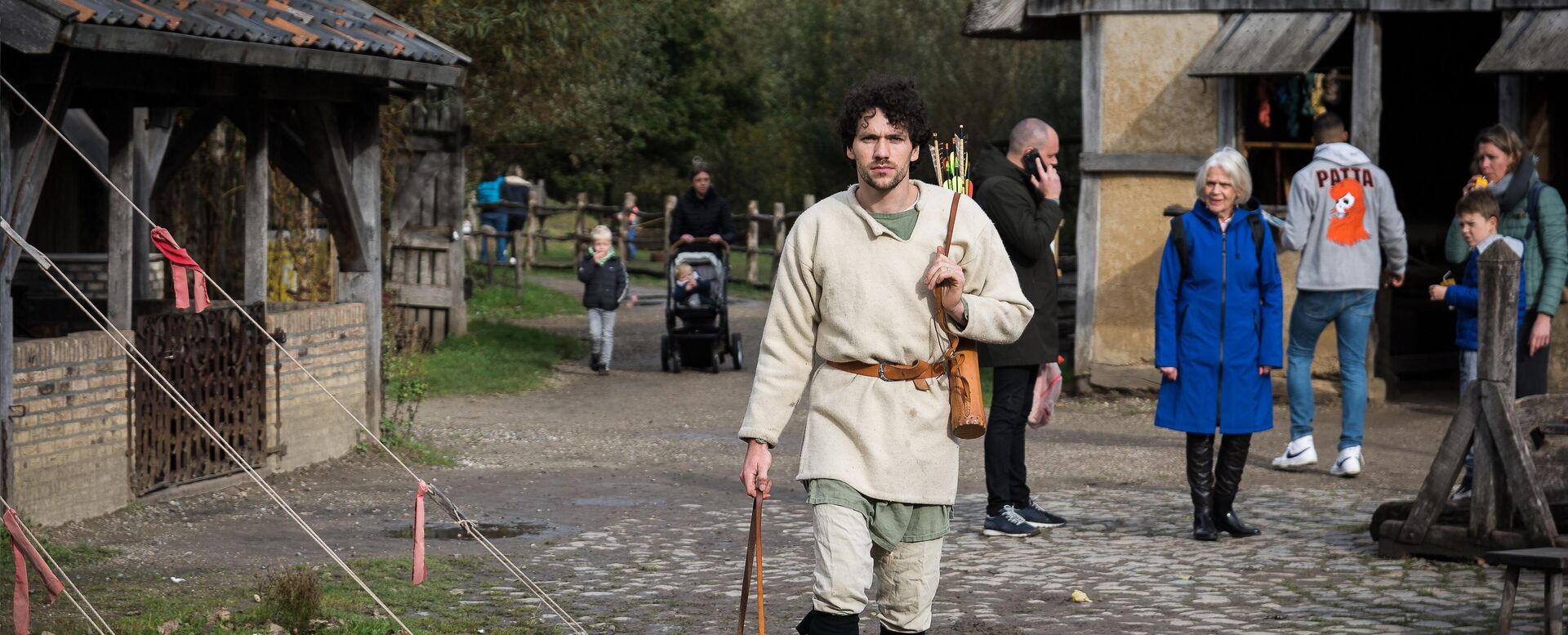 A new season
The preHistorisch Dorp is ready to kick off their new season. Will you come and see how our historical inhabitants jump for joy like cows that see grass for the first time in months? They'll be frolicking through the past starting from 1 April.
Meet our villagers
Our opening weekend, 1 & 2 April, is full of villagers: from prehistoric to late medieval times. You'll encounter not only an archer and a hunter, but some fine artisans as well. They're all ready to tell you more about their daily challenges of the past. Admire the craftsmen, come and do archery, bake some bread on a fire, create your own coat of arms or enjoy the new jokes and pranks in the puppet theater. We're certain you'll have a blast this weekend!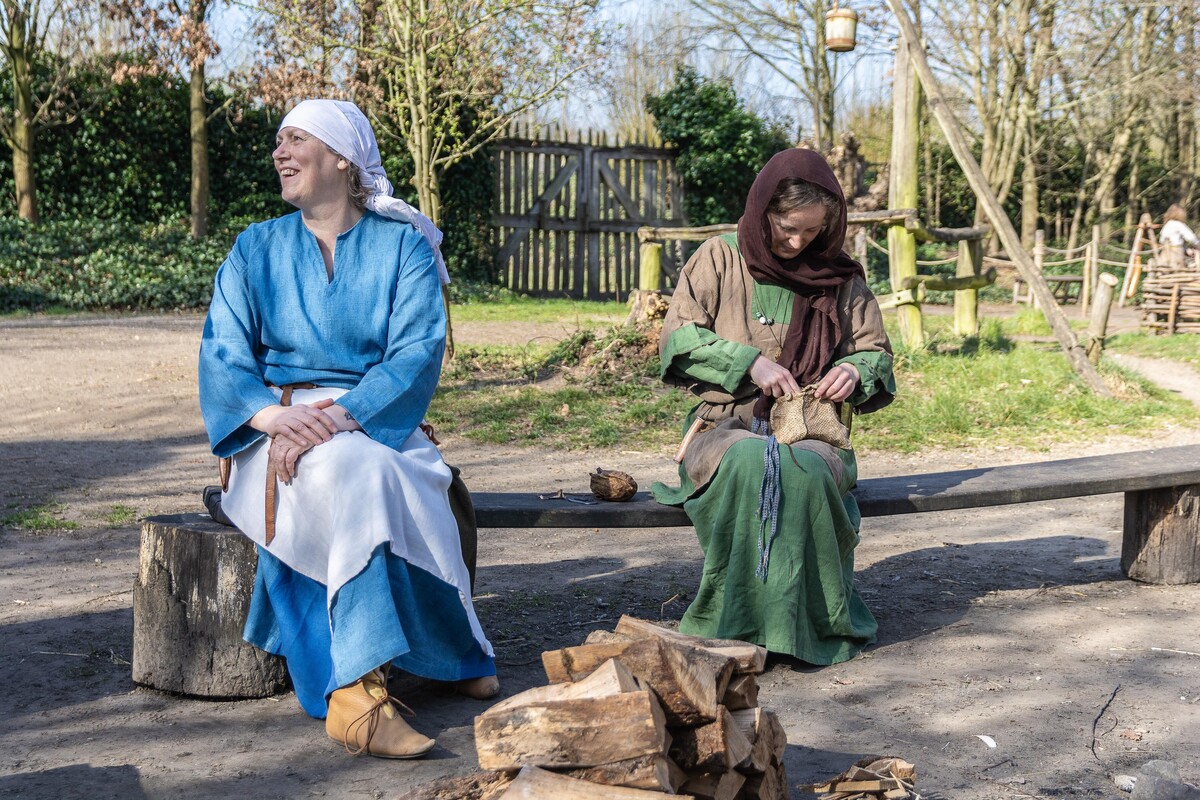 Knights!
The historical re-enactment group Hospitaalridders (Knights Hospitaller) hardly ever skips a special weekend at the preHistorisch Dorp. So naturally, they'll be there during the opening weekend as well! These medieval men and women will lead you into the age of the crusades. They'll show you which weaponry was used in battle and how they maintained these weapons and armour. Do take a look at their encampment too. You might just run into a medieval surgeon, priest, writer or wood worker.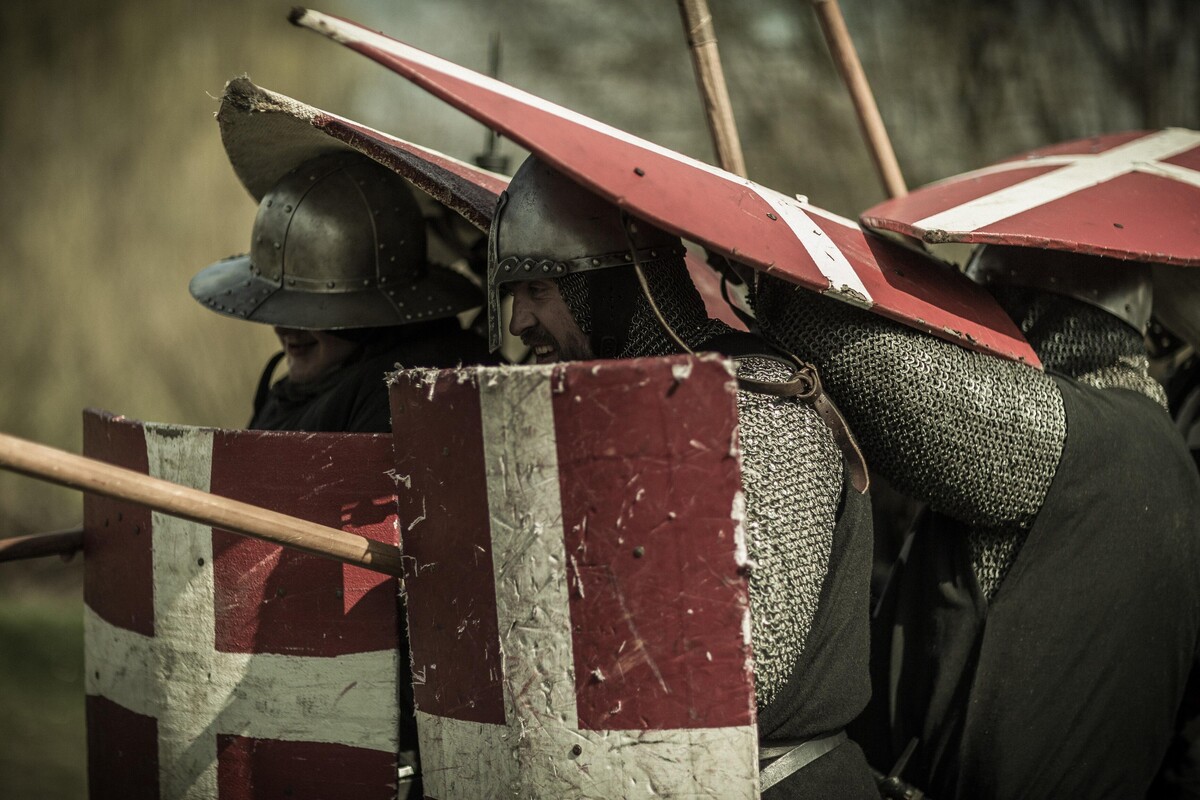 Come and feast at the inn
Will you join us in a toast to the new open-air season? The medieval inn Den Bonten Os is also open again for delicious bites and drinks. Enjoy a pastry or lunch or have a nice refreshing drink in the spring sun. The inn serves pure food freshly prepared with loving attention.