Two months in the Middle Ages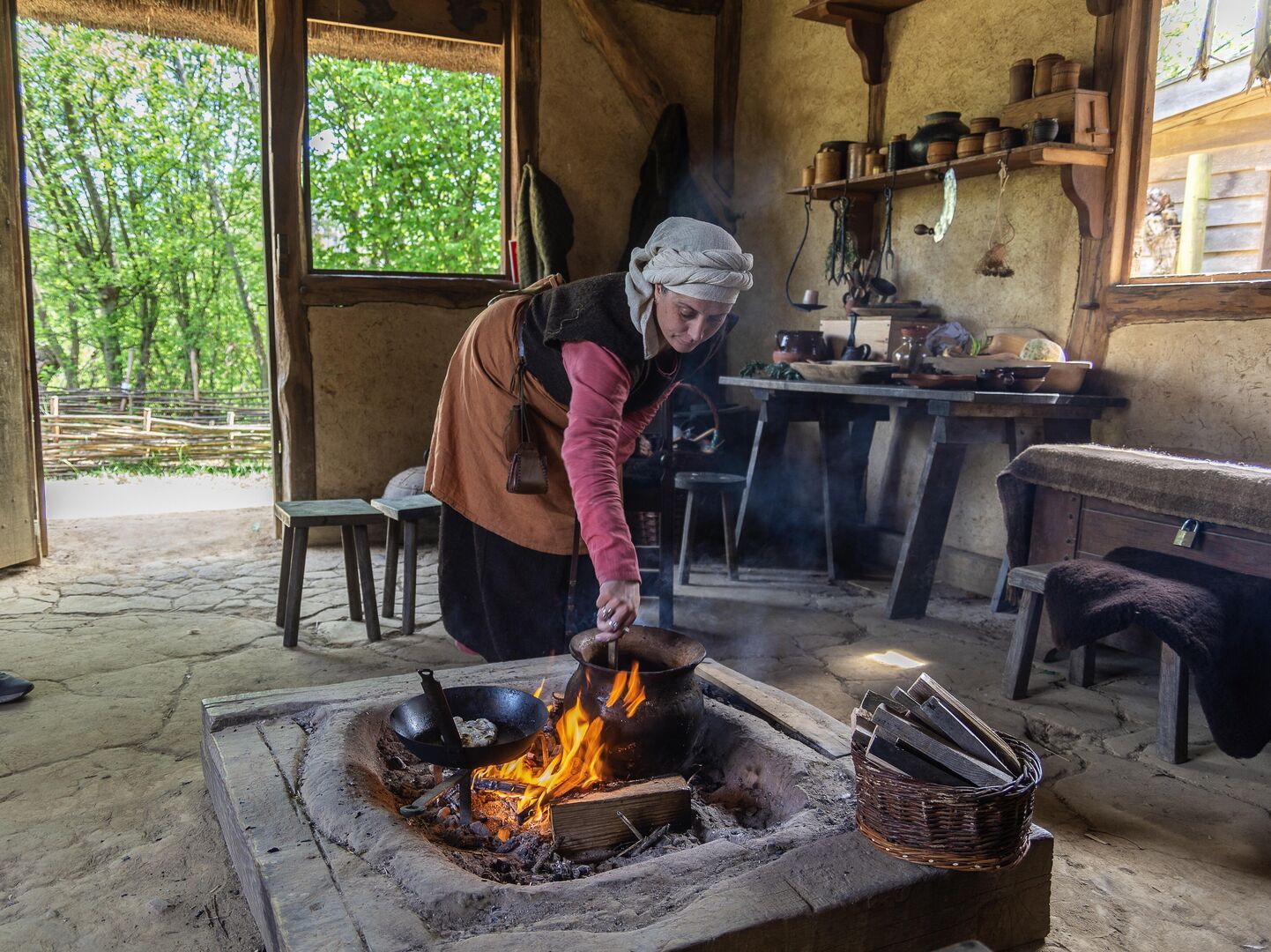 To live like it's still 650 years ago
The artisans' house at the preHistorisch Dorp will be inhabited day and night from July 1st till August 27th. For eight weeks, one woman will cook, clean, eat, and sleep there. What was life like in the Middle Ages? Which challenges awaited in and around a medieval home? What did people eat and how was this prepared? How did they ensure there was enough light? Where did they sleep? Which household chores kept them busy?
You can discover this and more at the preHistorisch Dorp in Eindhoven during the summer holiday. Have a look at this wonderfully furnished house, have a chat with the inhabitant, and discover what daily life was like in the late Middle Ages.
Gathering of experts
Every Thursday, museum manager Yvonne Lammers, the inhabitant, will have a discussion with scientists, archaeologists, historians, and other experts, to shed light on the many day-to-day challenges faced in the Middle Ages. She will treat a different topic every week: from woodworking, weaving, and personal care to the amount of dust, treating loam floors, and dealing with waste. This way, scientists and artisans can get together at the preHistorisch Dorp to share their knowledge about the late Middle Ages.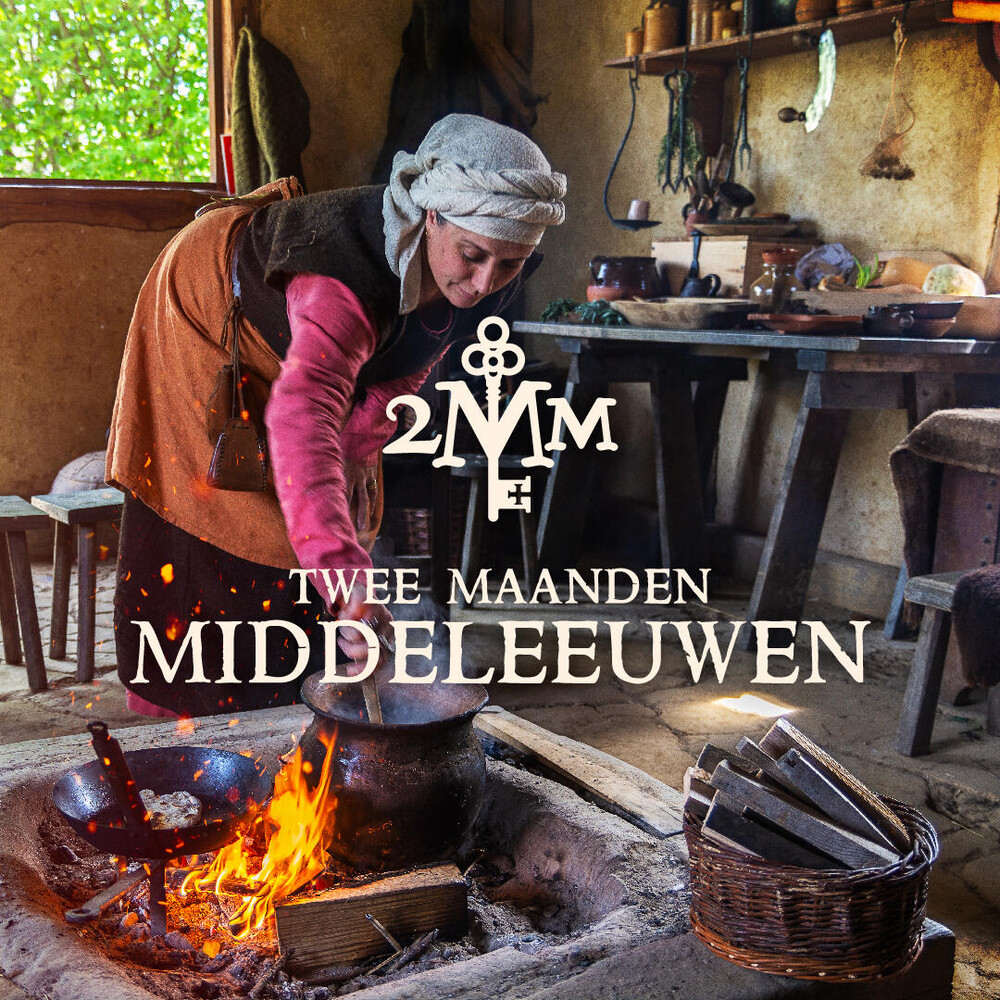 Discussion topics
The following topics will be discussed during the project 'Two months in the Middle Ages'.
Week 27: Crafts, woodworking
Week 28: Making textiles
Week 29: Food
Week 30: House, garden, and animals
Week 31: Preserving food
Week 32: Personal care and first aid
Week 33: Processing textiles
Week 34: The importance of public archaeology
For every topic, a specialist will visit the house and stay with us for a few days. Every Thursday, experts will discuss that week's topic. The discussions are by invitation only. If you're interested in these discussions make sure to pay this website a visit every week for most fascinating content.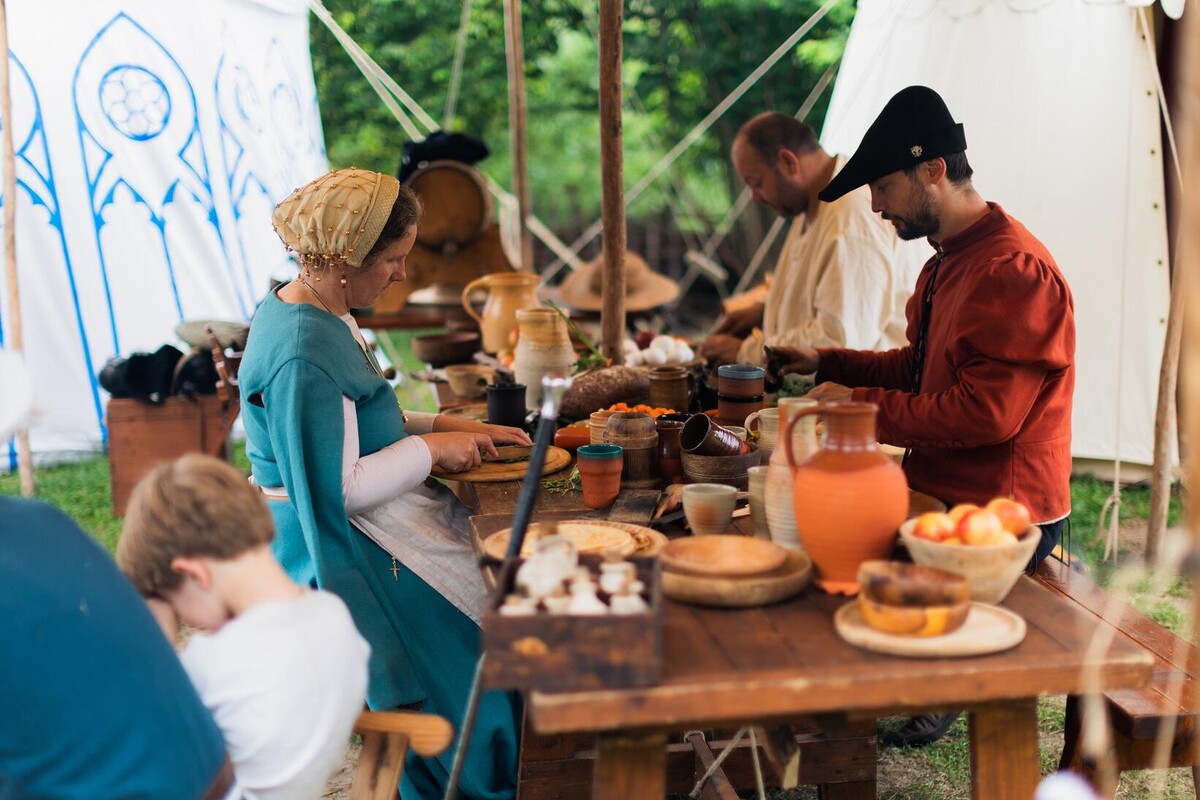 Diary
During her adventures in the artisans' house, Yvonne will be keeping a diary. All entries from that diary will be posted on our website. From the first idea to live in a medieval house, inviting experts and artisans, to the daily goings- on in the house: you can read it all in chronological order. You can find the diary by using the button below.
Finale: annual medieval market
The grand finale to the project will be a festive annual medieval market on the 27th of August. And that means it's party time! There will be music from various medieval musicians and an actual court jester will be present at the museum. A theatre troupe will perform a musical play on our market square. Children can receive medieval combat training on the pasture. And there will also be various traders offering their goods: from fine fabrics to wooden spoons!
The annual market will be opened by the mayor of Eindhoven, Jeroen Dijsselbloem, who will then meet the inhabitants of the artisans' house.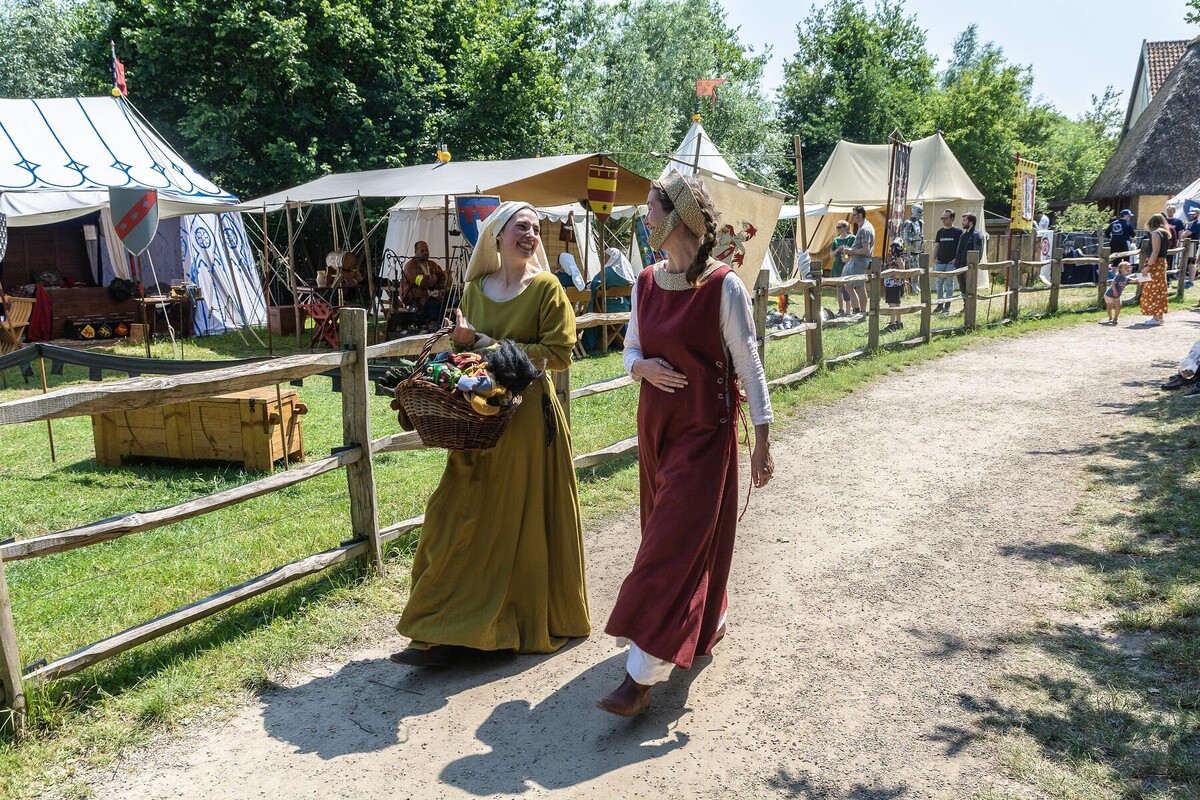 See it for yourself?
From July 3rd till August 27th, the medieval artisans' house at the preHistorisch Dorp in Eindhoven will be inhabited. This project is part of our summer holiday program. Want to see with your own eyes what daily life was like in the Middle Ages? Then come visit us at our open-air museum during this period and see it for yourself!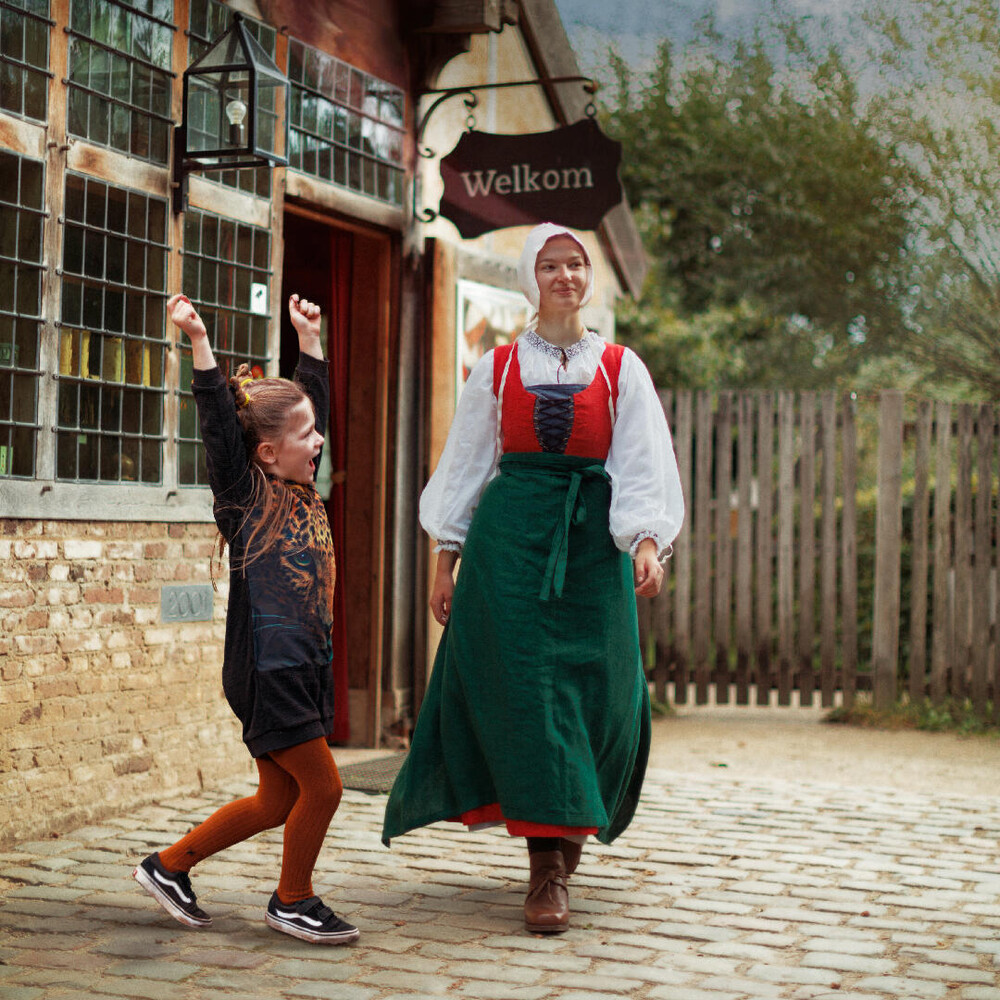 Two months in the Middle Ages at the preHistorisch Dorp
This project is part of the summer holiday program.
Date: 1 July till 27 August
Time: 10:00 AM - 5:00 PM
Price: € 11.50. Free for children under 4 years old and holders of the Dutch Museumkaart. The Dutch Museumkaart is available at the reception while supplies last.
Ticket sales: online and at the reception.