Your turn!
Does May make you feel more alive too? Flowers appear and the weather softens… At times like this, there's nothing more fun than playing outside! Come play at the preHistorisch Dorp between 22 April and 7 May. The museum is all about playing and games during the Dutch May holiday. From Roman hopscotch to medieval street games like the Dutch games koten and bikkelen – at the preHistorisch Dorp you will discover ancient games (and why they're still so much fun!)
The oldest games come back to life
If you're interested in playing some games indoors, we have ample opportunities in our prehistoric and medieval houses. You can play one of our ancient board games at the table. Did you know Backgammon is one of the oldest board games around? And how about the age-old Morris? And there's much more to do… Who would like to feel like the winners of old?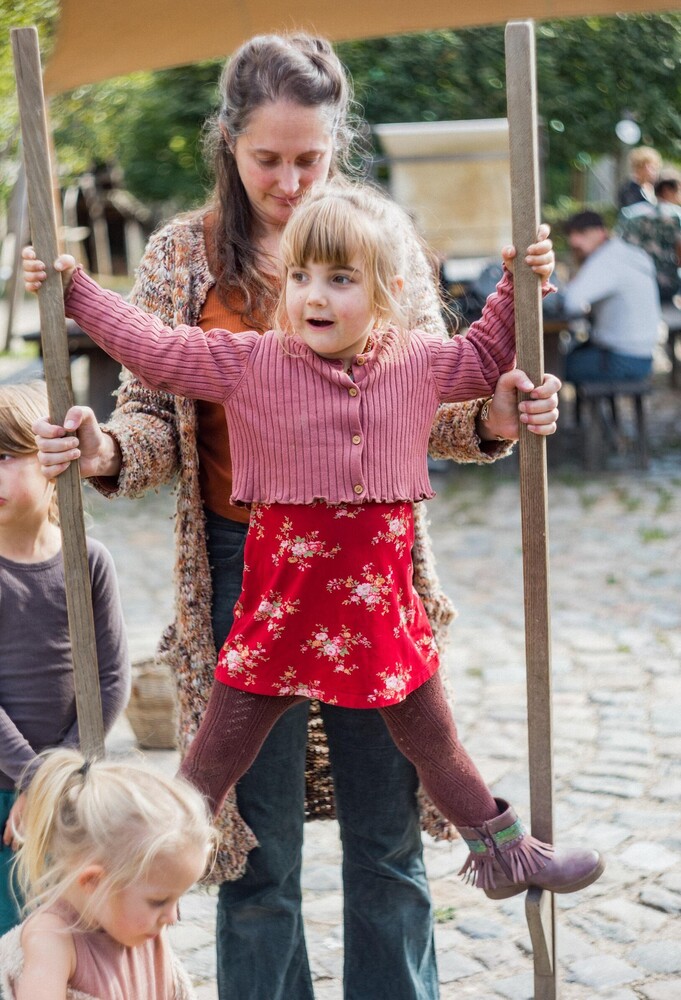 Fun and educational
At the preHistorisch Dorp you meet historical people. The hunter-gatherers will tell you how to survive in an age of flint and hunting. The first farmers know all about the first bread and cattle and our medieval guides will provide a view into the age of trade and cities. There's always something new to discover, even for seasoned history buffs.
And there's not just our inhabitants at the little houses: you can also go on a voyage of discovery by yourself! If you would like to get more in-depth knowledge, you can ask for an audio tour or museum guide at the reception desk. They will quickly convert you into an expert in our history. Or you can experience first-hand what it's like to be an archaeologist: the ArcheoFactory is open.
f you're more of a do-er, the preHistorisch Dorp is also the right place at the right time. You can, for example, make your own shield of armour using historical symbols, learn how to make a fire without matches or firelighter or seize the opportunity to learn archery. Children can enjoy themselves for hours on end… Can't choose? Just do it all!
If you could do with a refreshment after all this time travelling, you can quench your hunger and thirst at the Inn Den Bonten Os at the medieval market square every day.
Live it up
At our Eindhoven open-air museum, you can experience the past: from straw in your hair to the smell of smoke in your clothes and mud on your shoes. Hint: don't wear your Sunday clothes... This may just be the only museum in the Netherlands where you can be sure you'll get dirty!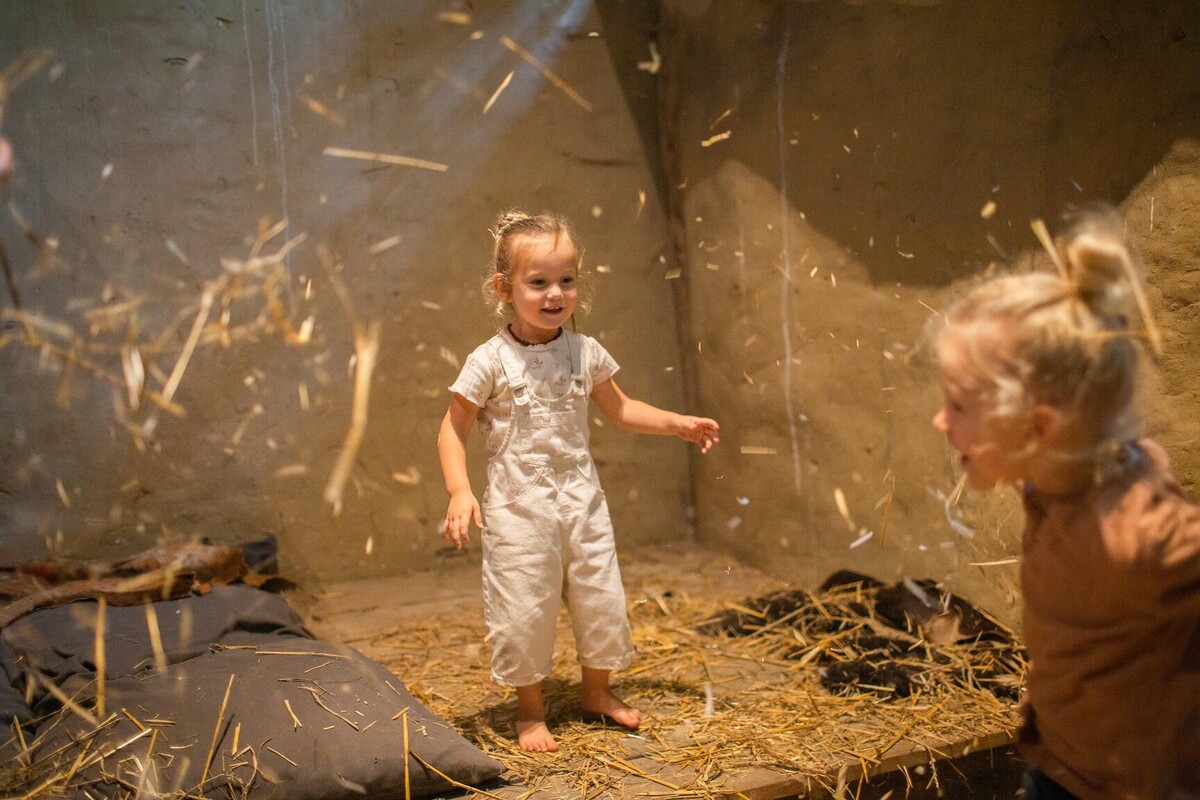 May holiday at the preHistorisch Dorp
Date: May holiday 2023 (Saturday 22 April - Sunday 7 May, closed on 27 April)
Time: from 10:00 AM to 5:00 PM
Price: € 11.50.
Free for children under the age of 4 and holders of a Dutch Museumkaart. You can buy a Museumkaart at the reception desk, while stocks last.
Ticket sales: online and at the door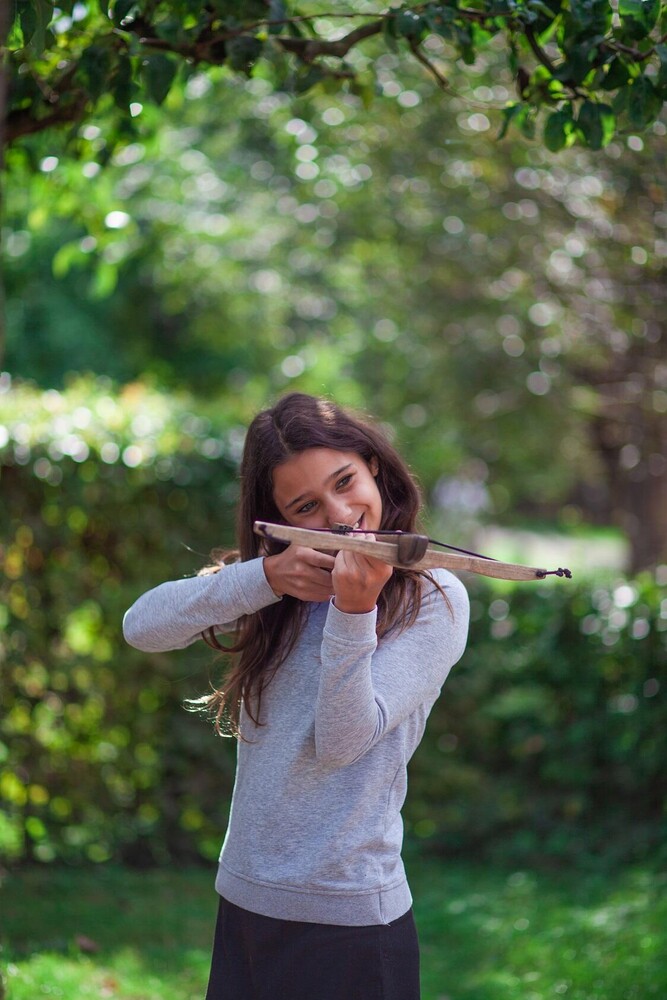 Parking at the preHistorisch Dorp
The preHistorisch Dorp has two free parking lots with ample parking space for cars and coaches.
Parking's free in front of the Leeuw Training centre at Boutenslaan 161. You can also park in the allotted spaces on the street. It's a couple of minutes' walk to the museum from there. If you can't find a spot this close by, you can park at Anton Coolenlaan 5 and enjoy a beautiful fifteen-minute walk through the green zone called Genneper Parken to reach our gate.
Read all about our address and the route and discover how best to reach us by public transport or by bicycle.